Unlocking the Impact of Changing Mortgage Rates: How Even a Small Difference Can Affect Your Finances
Posted by Tracy Tang on Tuesday, April 18, 2023 at 2:11:11 PM
By Tracy Tang / April 18, 2023
Comment
For those contemplating whether to buy a home or not, understanding how a slight shift in mortgage rates can impact your purchasing power is crucial. The 30-year fixed mortgage rate has fluctuated between 6% and 7% in the current year, making it all the more necessary to gauge the consequences of even a 1% or 0.5% difference in interest rates.
To help visualize the impact, the following chart illustrates the correlation between mortgage rates and the corresponding monthly mortgage payment for a typical home loan.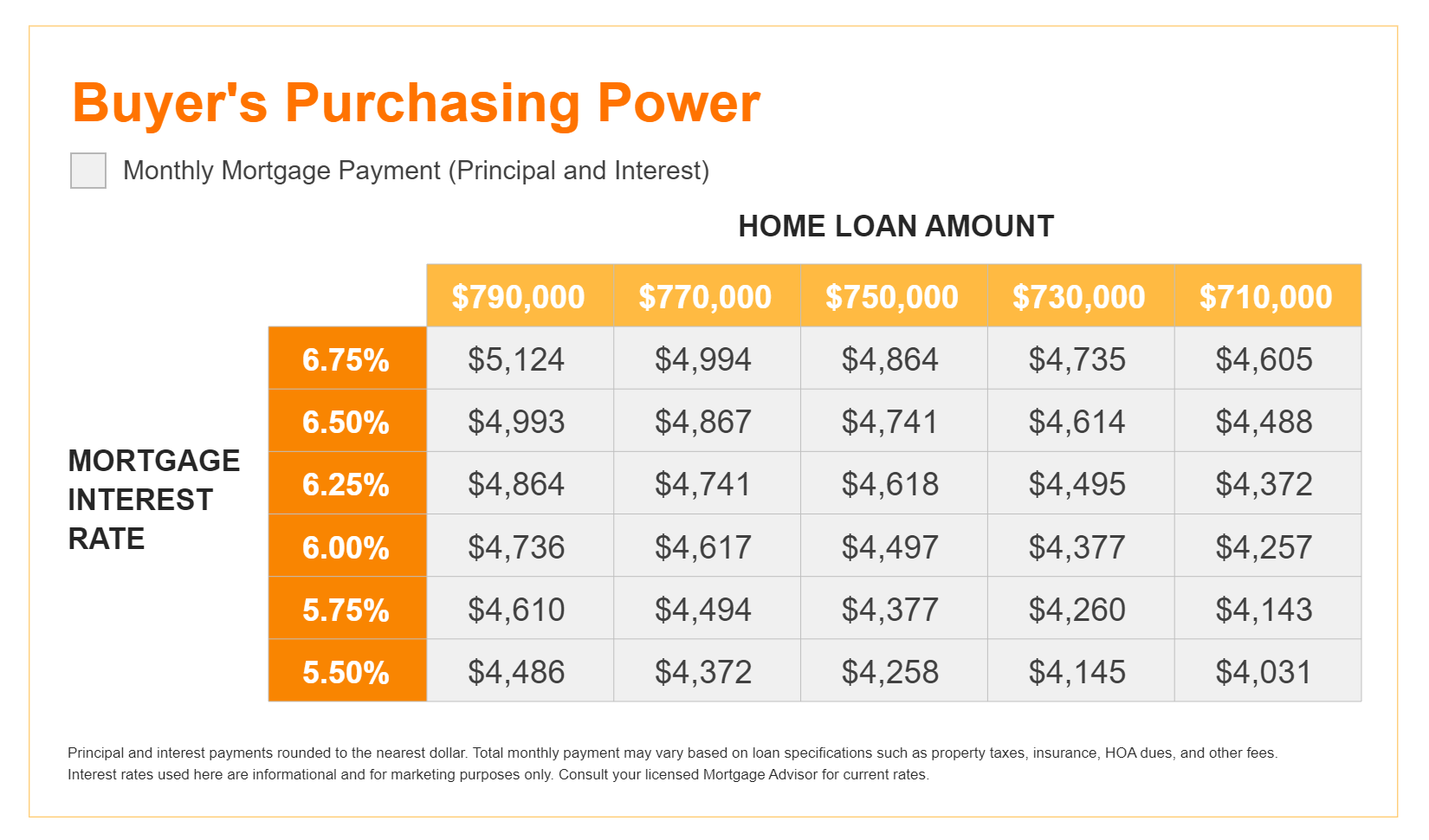 A small change in mortgage rates, as little as 0.5%, can have a significant impact on your monthly payment. With rates fluctuating between 6% and 7% for an extended period, it's crucial to understand how a decline in rates affects your purchasing power.
It's natural to be tempted to delay your home buying plans in the hope of better rates in the future, but this could be a risky strategy. Timing the market is challenging, and it's impossible to predict where rates will go from here.
To navigate the current market, it's essential to rely on the expertise of your real estate advisors. They can help you explore mortgage options, provide insight into what influences mortgage rates, and assist you in creating a homebuying budget that accounts for market volatility. With their guidance, you'll receive customized advice that aligns with your unique goals and circumstances, empowering you to make informed decisions. Ultimately, the fluctuating mortgage rates could have an impact on your ability to purchase a home, so it's crucial to have a solid plan in place.