Unleash the Pacific Vibes: Bay Area Aloha Festival 2023 at San Mateo County Event Center
Posted by Tracy Tang on Wednesday, August 9, 2023 at 12:20:16 PM
By Tracy Tang / August 9, 2023
Comment
Experience the Magic of the Pacific at the Bay Area Aloha Festival 2023!
The rhythmic sounds of ukuleles, vibrant hula dances, and the delicious aroma of Hawaiian delicacies will soon envelop the Bay Area! That's right, the Pacific Islanders' Cultural Association (PICA) is back with its annual Bay Area Aloha Festival. Dive into this ocean of cultural immersion on Saturday, August 12, 2023, and let's unpack what awaits you.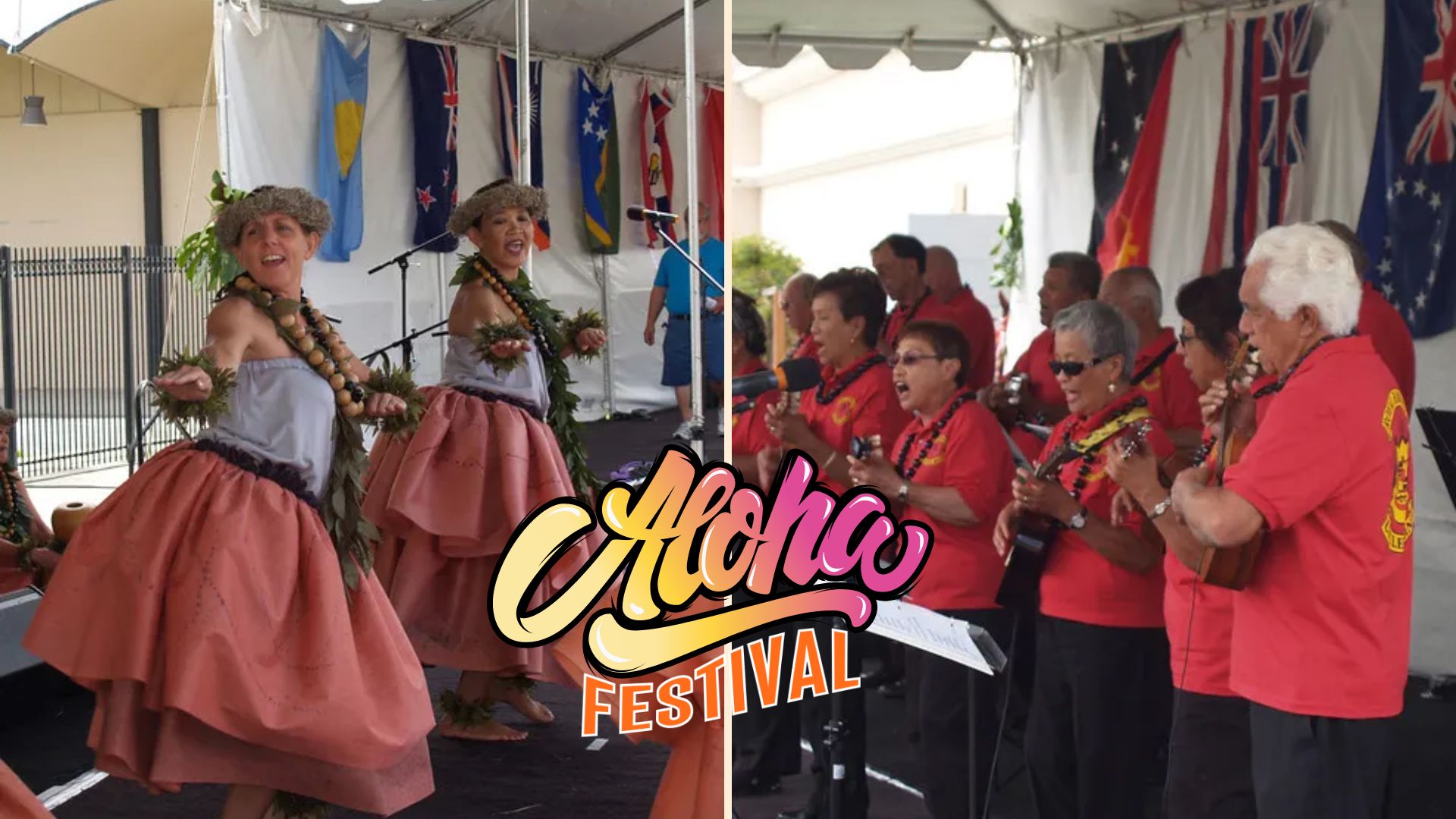 1. A Day Drenched in Pacific Islander Culture:
With FREE admission, from 10 a.m. to 5 p.m., the San Mateo County Event Center will be transformed into a tropical paradise. Whether you are a culture enthusiast, foodie, or just looking for a fun family day, there's something for everyone.
2. Spellbinding Performances:
Starting 11 a.m., the main stage will come alive with mesmerizing performances. Be prepared to be enthralled by local Bay Area talent showcasing Hula, Tahitian, Contemporary, and Traditional Hawaiian music and dance.
3. Culinary Adventures & Artistic Treasures:
Navigate through the marketplace to indulge in authentic Hawaiian and Pacific Islander food. The arts & crafts vendors will offer a plethora of handcrafted items perfect for souvenirs or gifts.
4. For the Little Adventurers:
The Ohana Keiki Korner promises a day of fun-filled activities. From ukulele classes, candy lei-making, to traditional net making with Uncle David Coy and coloring with Olelo, the young ones are in for a treat.
5. Immerse, Learn & Relax:
Ever wondered how those beautiful shell leis are made? Uncles Herman & David Tachera are holding a Lei workshop to show you just that. Additionally, rejuvenate with on-site Lomi Lomi massages, courtesy of the Hawaiian Lomi Lomi Association.
6. A Chance to Win:
Raffle drawings promise exciting prizes, so don't forget to try your luck!
7. A Noble Cause:
Founded in 1995, PICA's commitment isn't just about cultural celebration. They're shaping the future of Pacific Islanders in Northern California through education, cultural propagation, and yearly academic scholarships.
Venue Details:
📍 San Mateo County Event Center, 1346 Saratoga Drive, San Mateo, CA 94403
🚗 Onsite parking at $18
🚌 Easily accessible via public transport
A Friendly Note:
While attendees are encouraged to bring low-back beach chairs, blankets, food, and beverages for a picnic-style experience, please remember that alcohol is strictly prohibited.
A special mahalo to the sponsors, Hawaiian Airlines and the San Mateo County Event Center, for making this festival possible.
Mark your calendars, pack your picnic baskets, and get ready for a tropical retreat right in the heart of the Bay Area. See you there! 🌺🍍🏖️