Smart Homebuying: 5 Crucial Questions to Ask Before Investing in Your Dream Home
Posted by Tracy Tang on Wednesday, March 1, 2023 at 3:16:25 PM
By Tracy Tang / March 1, 2023
Comment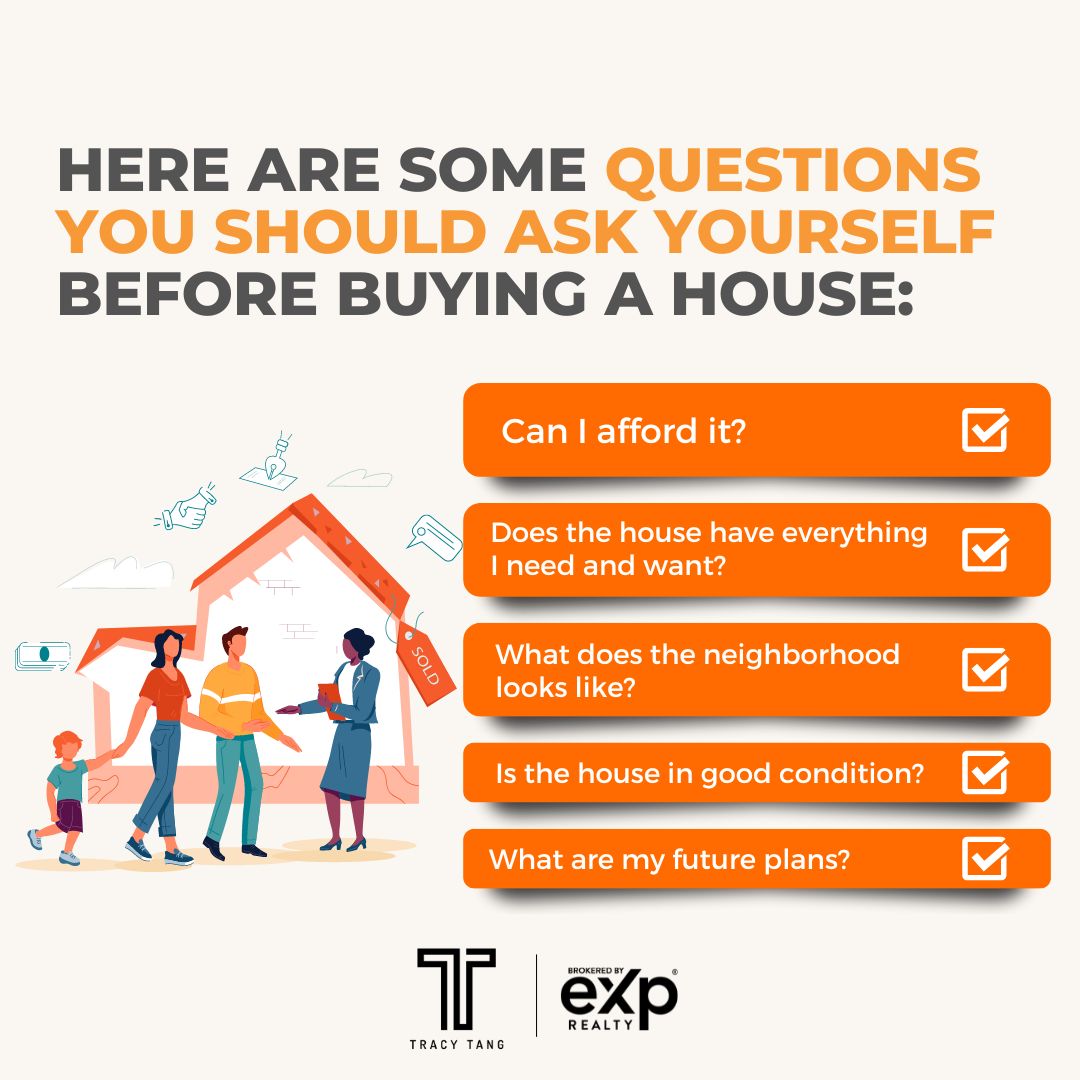 Looking to buy a home? Here's what you need to consider
Buying a home is one of the biggest investments you'll ever make, and it's important to do it right. Before taking the plunge, ask yourself these crucial questions to ensure you're making a smart purchase.
Can you afford it?
Buying a home is a major financial commitment that can impact your finances for years to come. Before you start house hunting, take a close look at your budget to determine how much you can afford to spend on a home. Be sure to factor in other costs like property taxes, maintenance, and utilities.

What are your future plans?
A home is a long-term investment, so it's important to consider your future plans before buying. Are you planning to stay in the area for a while, or do you see yourself moving in the next few years? Will your family be growing, or will your living situation remain the same? Knowing your future plans can help you choose a home that aligns with your goals.

What is the neighborhood like?
The appearance of the neighborhood can have a big impact on your quality of life. Look for neighborhoods with well-maintained parks, playgrounds, and community centers. This will provide opportunities for outdoor recreation and socializing, which can be especially important if you have kids.

What is the condition of the house?
A home that is in poor condition can be expensive to repair or renovate. Before you buy, make sure to have a professional inspection done to identify any potential issues. This will help you factor in repair or renovation costs into your budget, and avoid unexpected expenses down the line.

Does the house meet your needs and wants?
Before you start your search, make a list of your must-haves and deal-breakers. This will help you narrow down your search and avoid wasting time on homes that don't meet your needs. Keep in mind that you may not find a home that ticks all the boxes, so be prepared to compromise.
By considering these factors before buying a home, you can ensure that you make a smart investment that meets your needs and aligns with your goals. Happy house hunting!