San Mateo County - Weekly Market Report: OCT 25 - 31, 2023
Posted by Tracy Tang on Wednesday, November 1, 2023 at 10:28:38 AM
By Tracy Tang / November 1, 2023
Comment
Check out this OCT 24 - 31, 2023 Get the best insights on when to place a plan for your new home with this weekly market guide in San Mateo Country.
📍 Belmont 📍 Burlingame 📍 Foster City 📍 Hillsborough
📍 Millbrae 📍 Palo Alto 📍 San Carlos 📍 San Mateo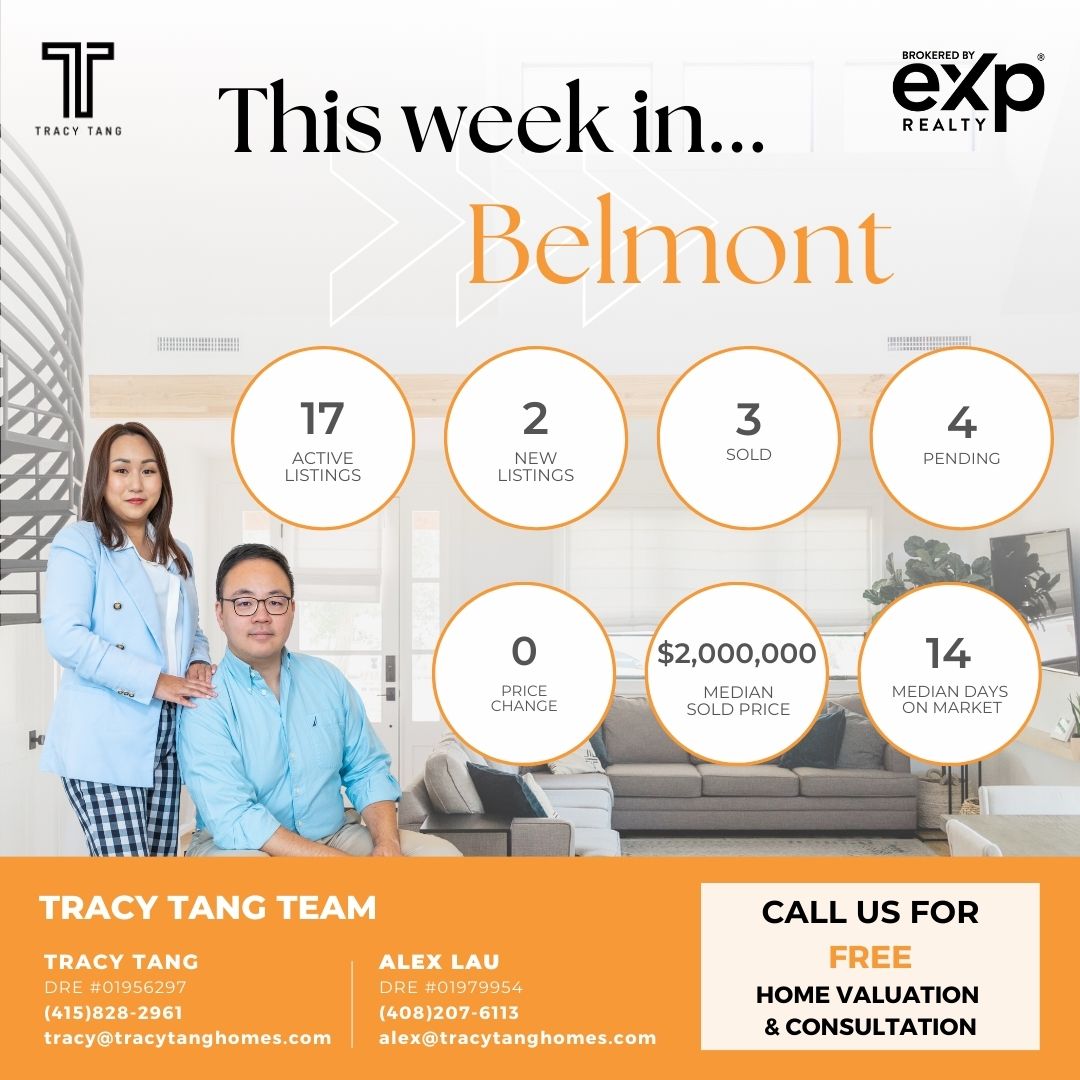 In Belmont, the real estate market presents a moderate scene with 17 active listings. The recent momentum is somewhat slow, with only 2 new listings. Only 3 properties have recently been sold, indicating a slightly tempered demand. However, with the median sold price standing at a notable $2,000,000 and properties spending an average of 14 days on the market, Belmont's real estate appears stable.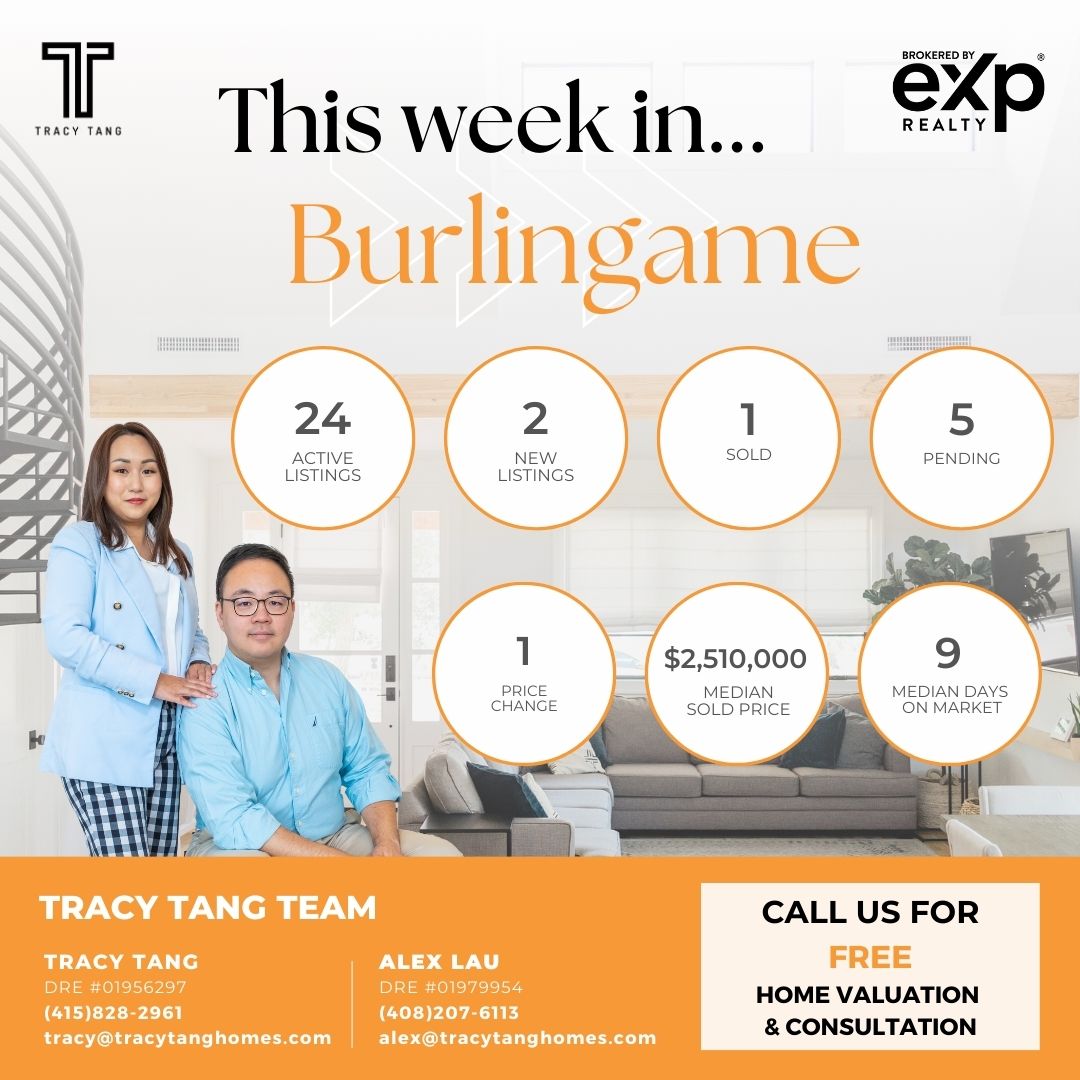 Burlingame shows a balanced market environment with 24 active listings. The introduction of 2 new properties matches the recent sale of a single property. The market's higher demand is highlighted by the significant median sale price of $2,510,000 and properties being on the market for just 9 days on average.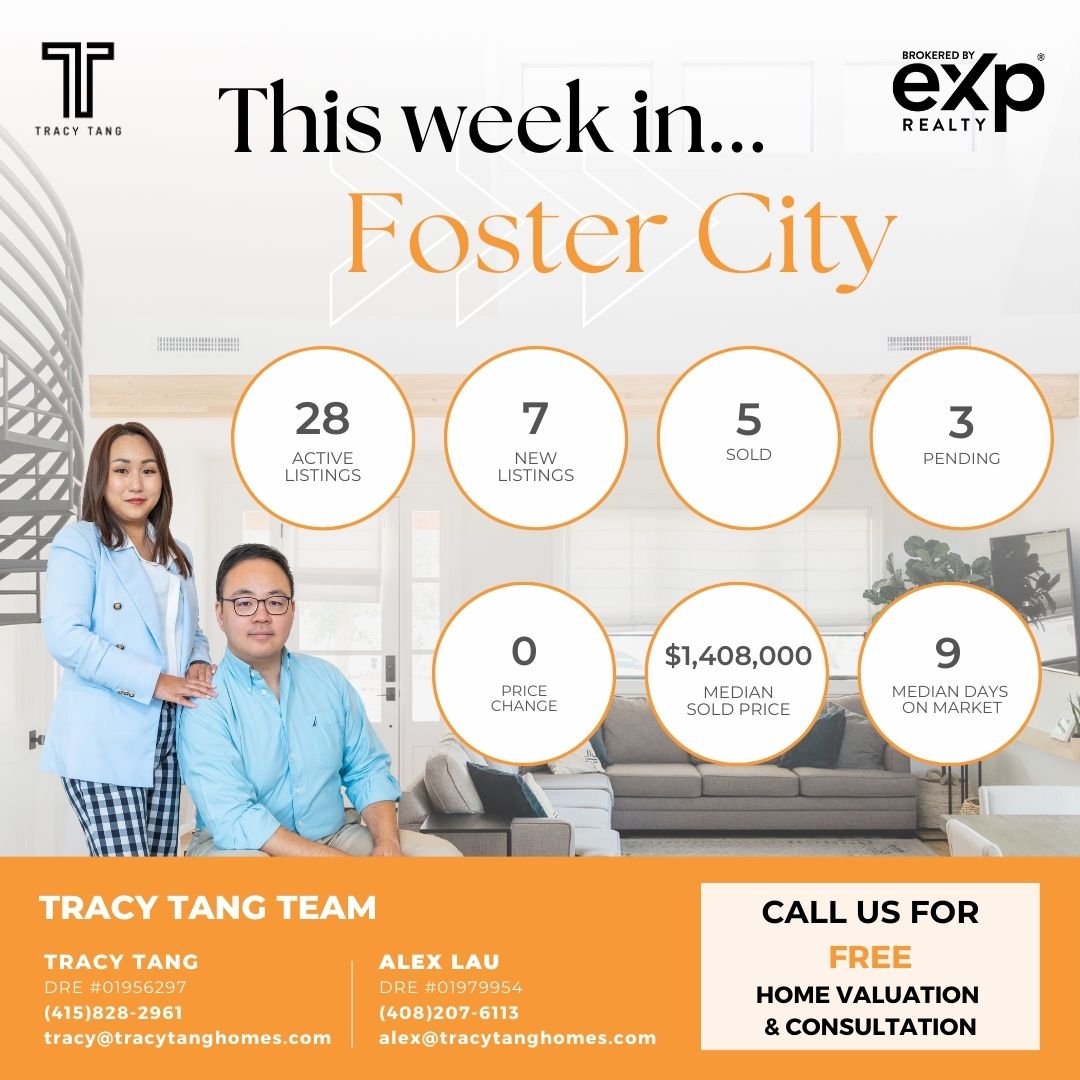 Moving to Foster City, the area has 28 active listings, showing a moderate inventory. The appearance of 7 new listings coupled with 5 recent sales suggests a dynamic market. The relatively affordable median sale price of $1,408,000 and properties lasting an average of 9 days on the market indicate that Foster City's real estate is in brisk demand.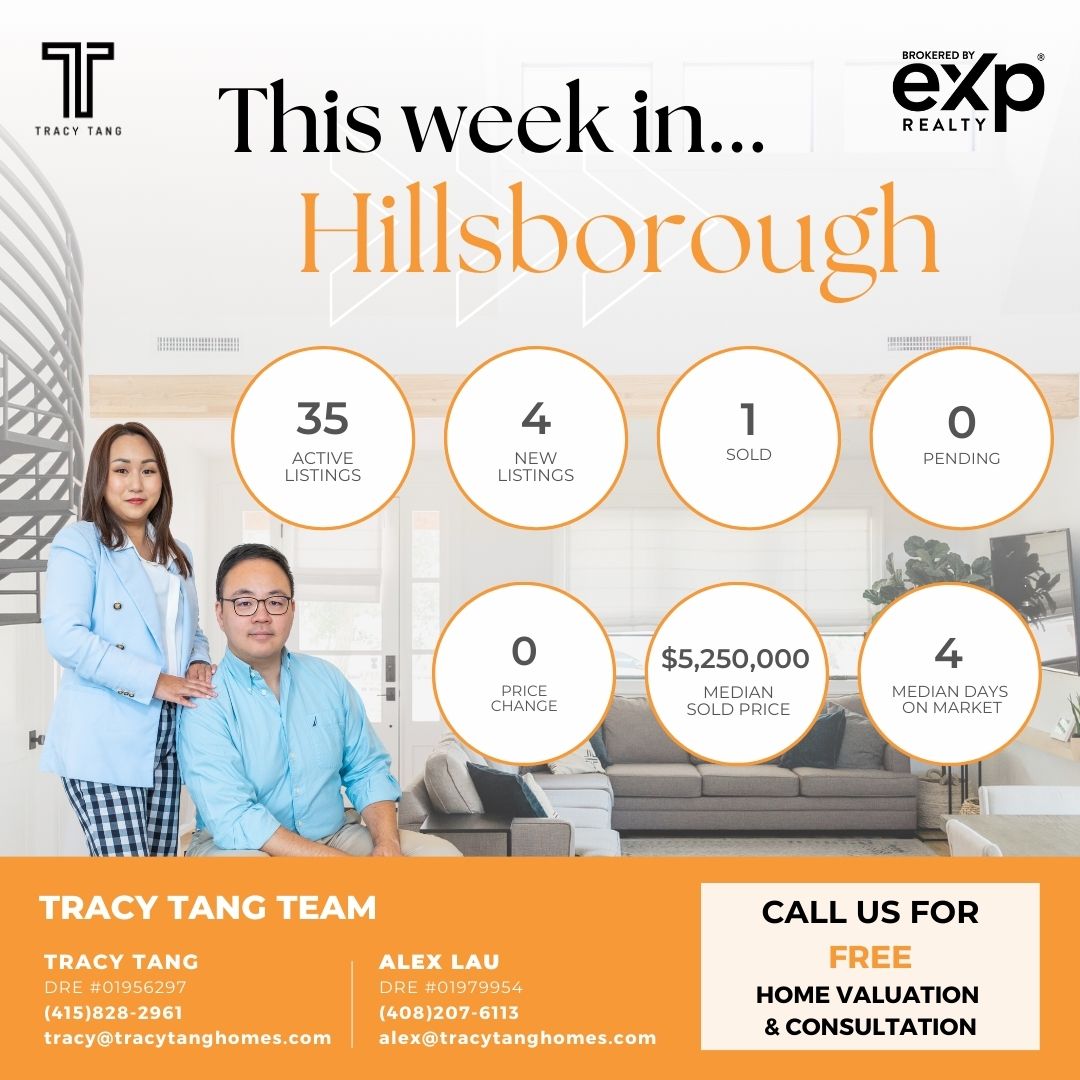 Hillsborough differentiates itself with a luxurious market, evidenced by its impressive median sale price of $5,250,000. The city has 35 active listings, and while there have been 4 new listings, only one property has been sold recently. This premium market is fast-paced, with properties being snapped up in just 4 days on average.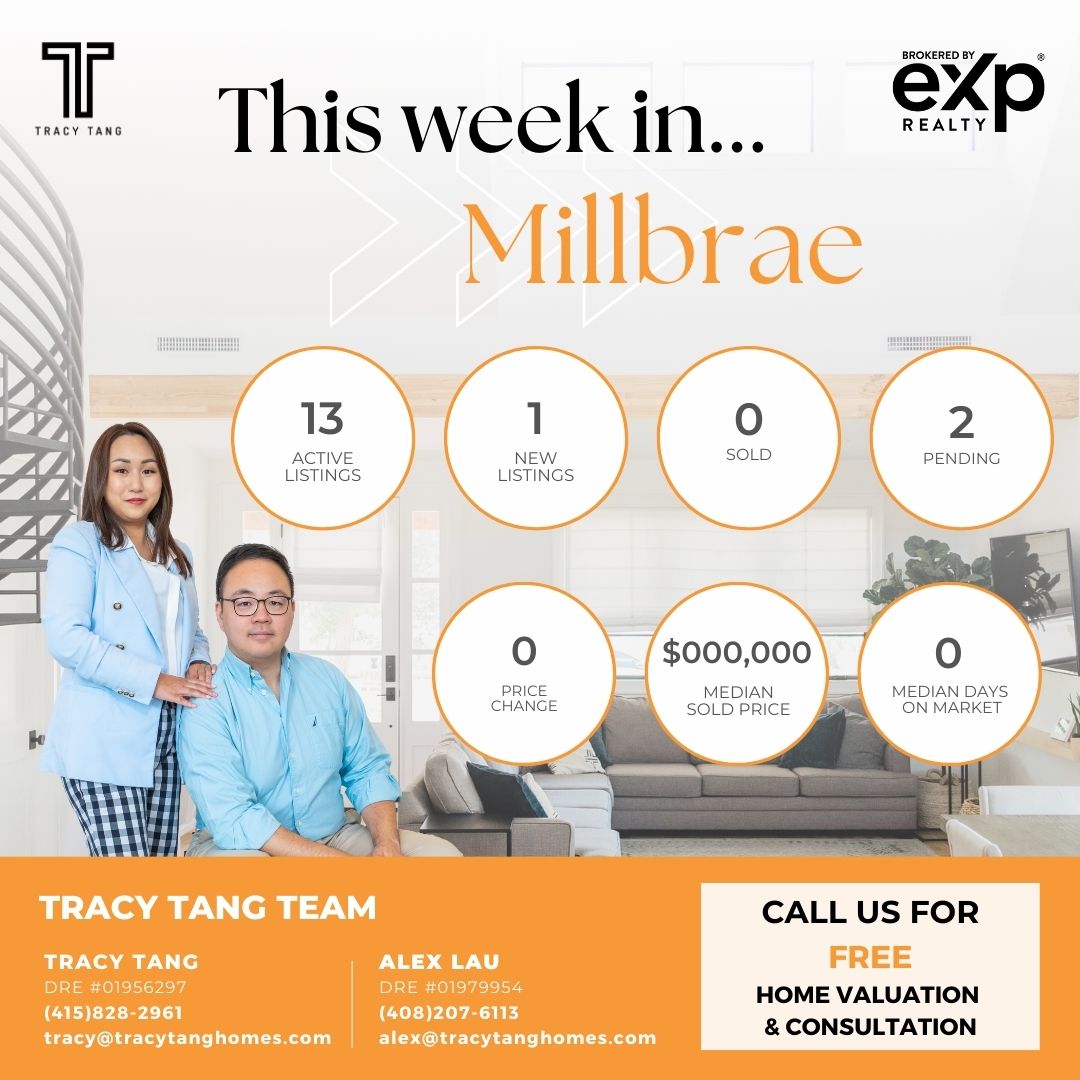 Millbrae offers a quieter real estate scenario, with only 13 active listings. With just 1 new listing and no recorded recent sales, the market activity seems muted. Lack of data on median days on the market indicates limited recent transactions, hinting at a more patient approach for both buyers and sellers.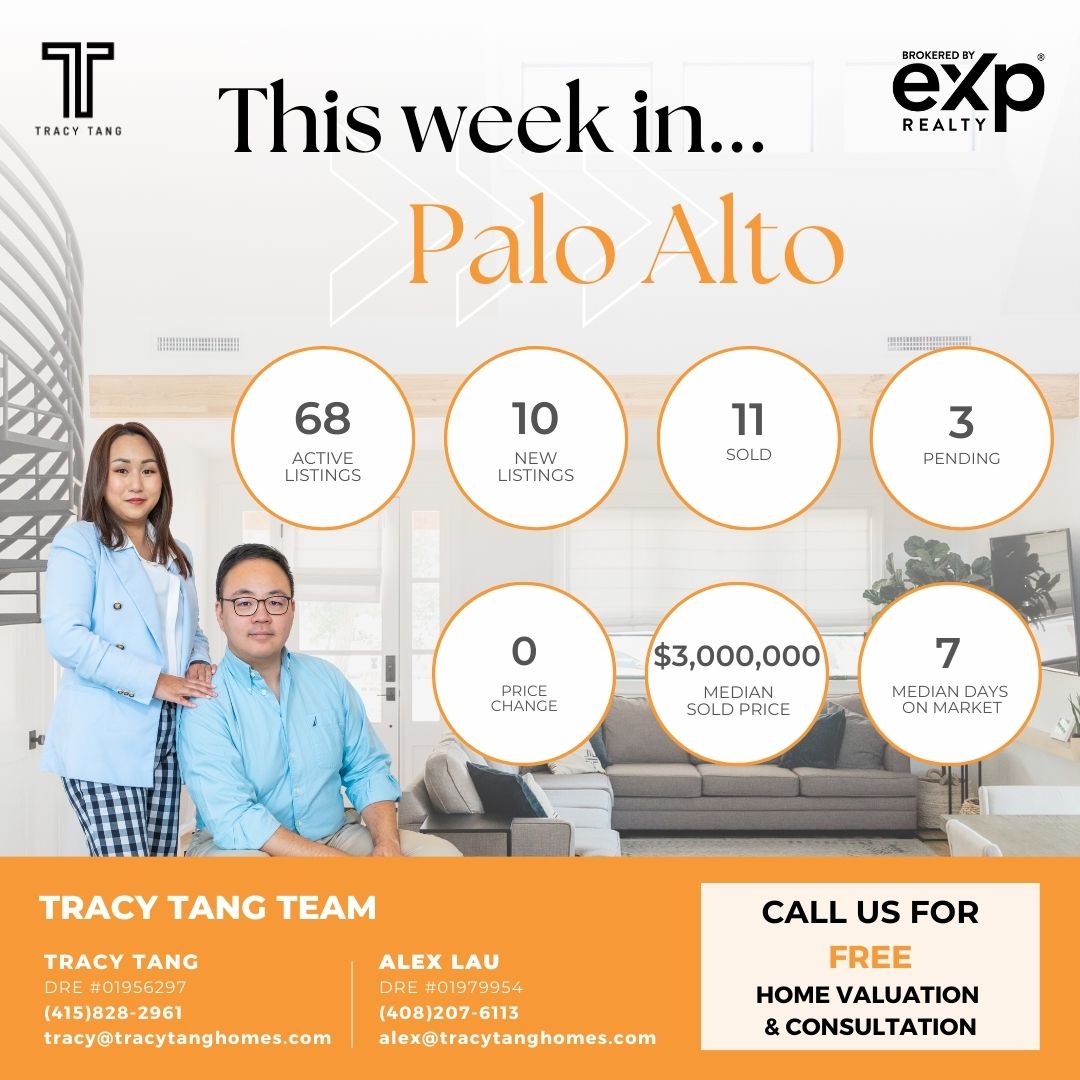 Palo Alto emerges as a hub of real estate activity, boasting 68 active listings. The addition of 10 new properties and 11 recent sales underscores a vibrant market. With a median sale price of $3,000,000 and properties moving within 7 days, the demand in Palo Alto is undeniable.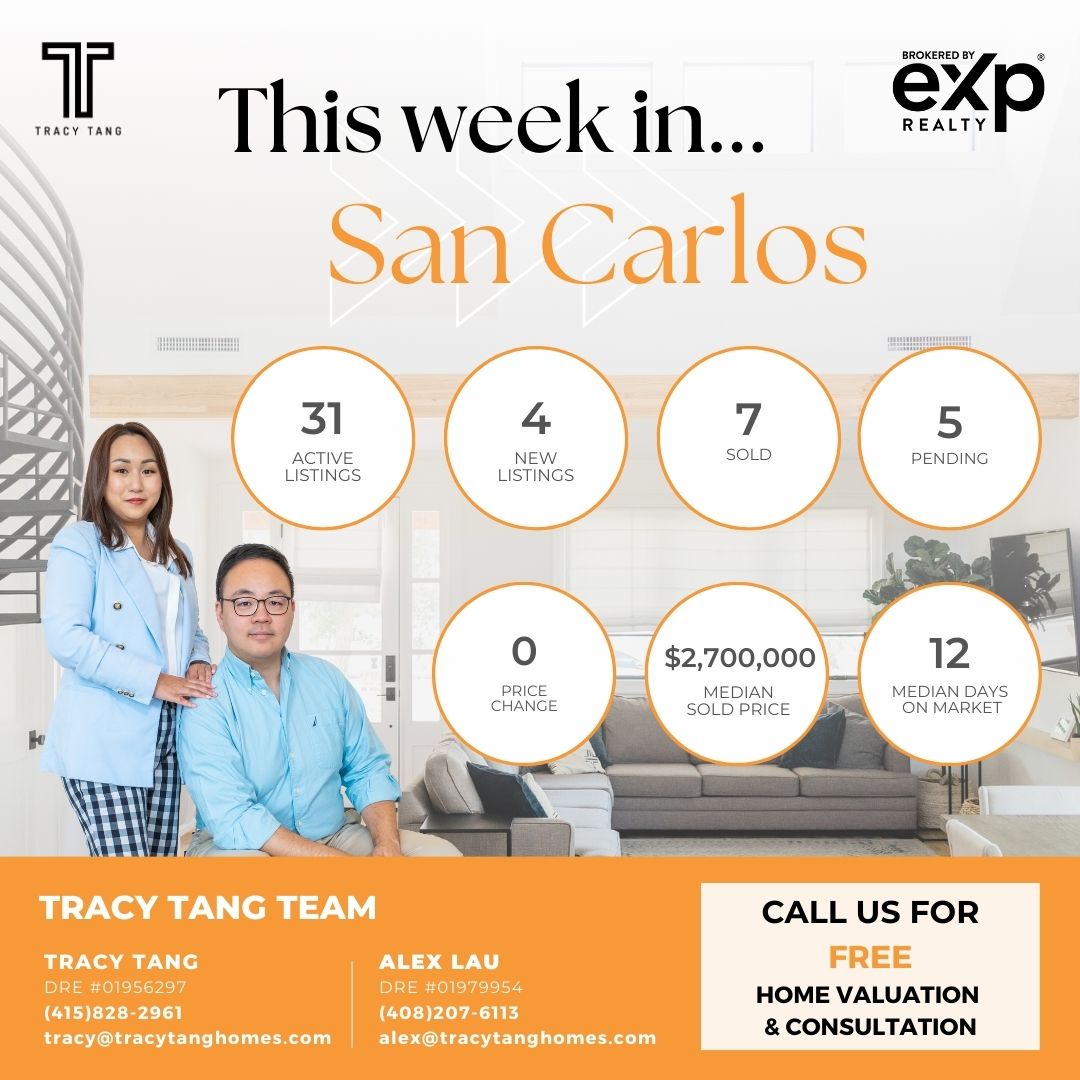 San Carlos maintains a healthy real estate environment with 31 active listings. The market witnesses steady activity, demonstrated by 4 new listings and 7 property sales. With properties priced at a median of $2,700,000 and being on the market for 12 days, San Carlos offers a blend of premium offerings and stable demand.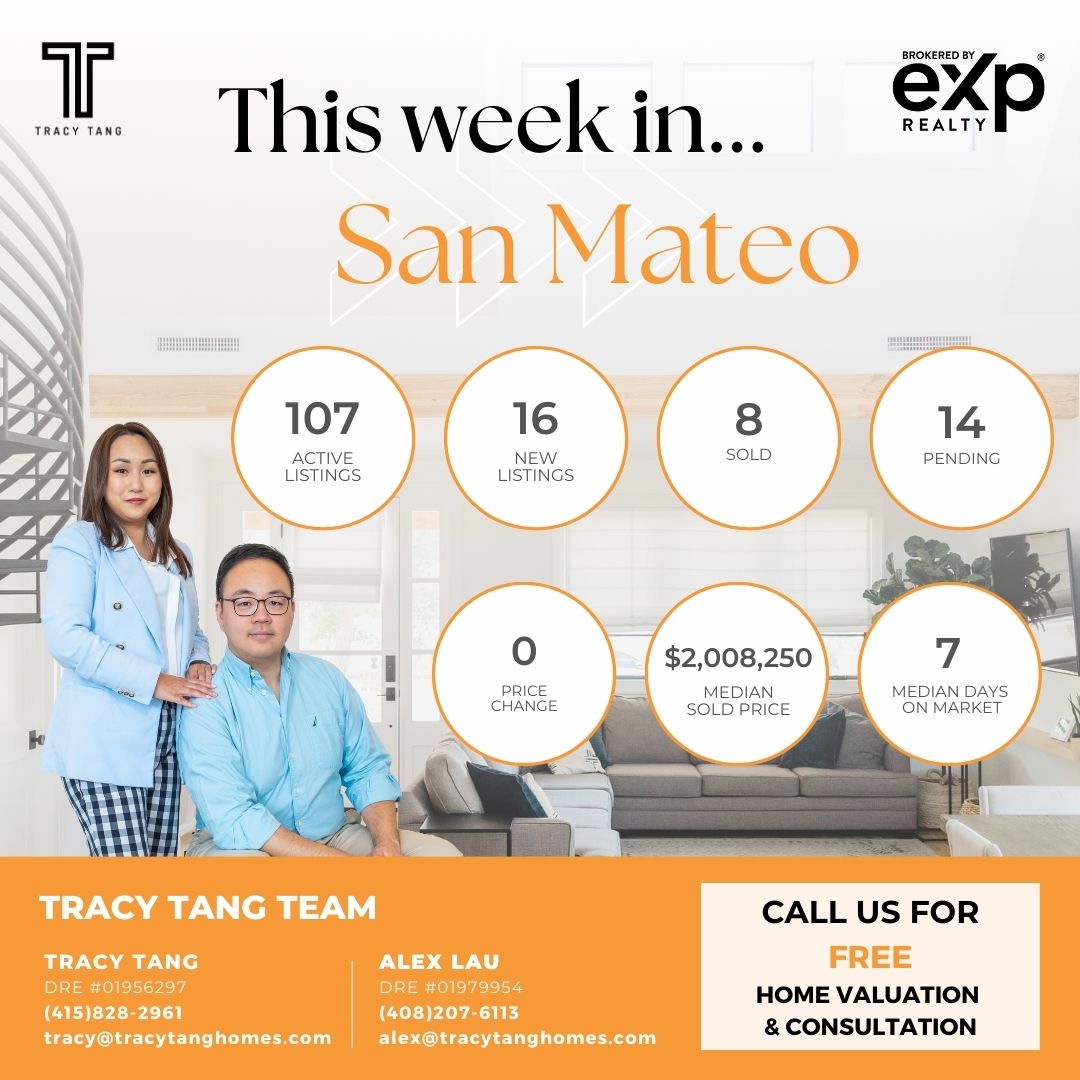 Lastly, San Mateo showcases a bustling property market, evident from its 107 active listings. The city has seen 16 new entries and 8 successful sales, highlighting its active nature. The median price stands at $2,008,250, and with properties lasting a median of 7 days on the market, the demand in San Mateo remains strong.
In conclusion, the real estate market across these cities displays varied dynamics. From the buzzing markets of San Mateo and Palo Alto to the more relaxed vibes in Millbrae, the trends offer different opportunities and challenges. The relatively swift pace of transactions across most cities suggests a prevailing strong demand, emphasizing the need for potential buyers and sellers to stay informed and vigilant.
---
Want more professional advice on buying houses or listing your home in San Francisco Bay Area?
Contact Tracy Tang Team for more exclusive info: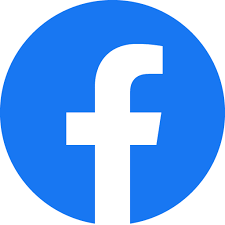 Facebook: TracyTangHomes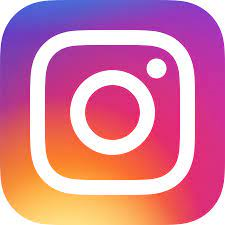 Instagram: TracyTangHomes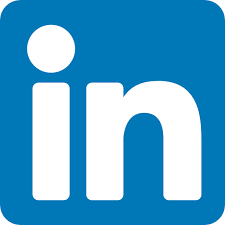 LinkdIn: Tracy Tang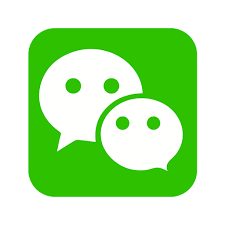 WeChat: tracypytang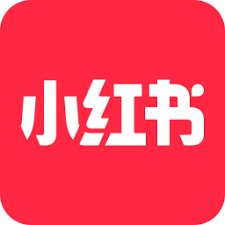 Xiaohongshu:

827265853