San Mateo County - Weekly Market Report: NOV 1 - 7, 2023
Posted by Tracy Tang on Tuesday, November 7, 2023 at 12:46:28 PM
By Tracy Tang / November 7, 2023
Comment
Check out this NOV 1 - 7, 2023 Get the best insights on when to place a plan for your new home with this weekly market guide in San Mateo Country.
📍 Belmont 📍 Burlingame 📍 Foster City 📍 Hillsborough
📍 Millbrae 📍 Palo Alto 📍 San Carlos 📍 San Mateo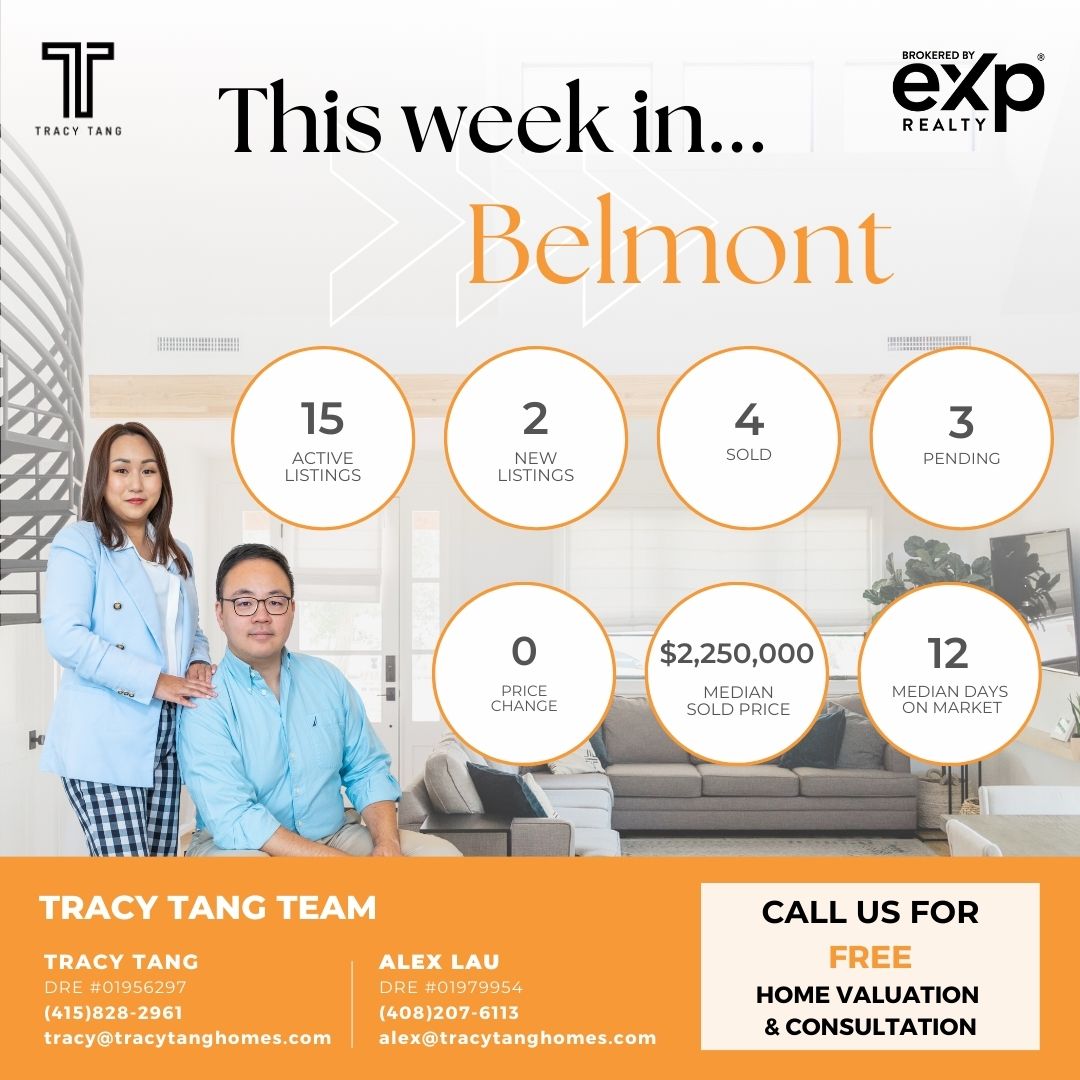 In Belmont, the real estate market is showing signs of brisk activity with a reasonable number of active listings. The quick median days on the market indicate a strong demand for homes, which is a trend that buyers should note – acting swiftly might be necessary to secure a property here. The recent sales figures reinforce the city's desirability, with a respectable median sold price reflecting Belmont's continuing appeal.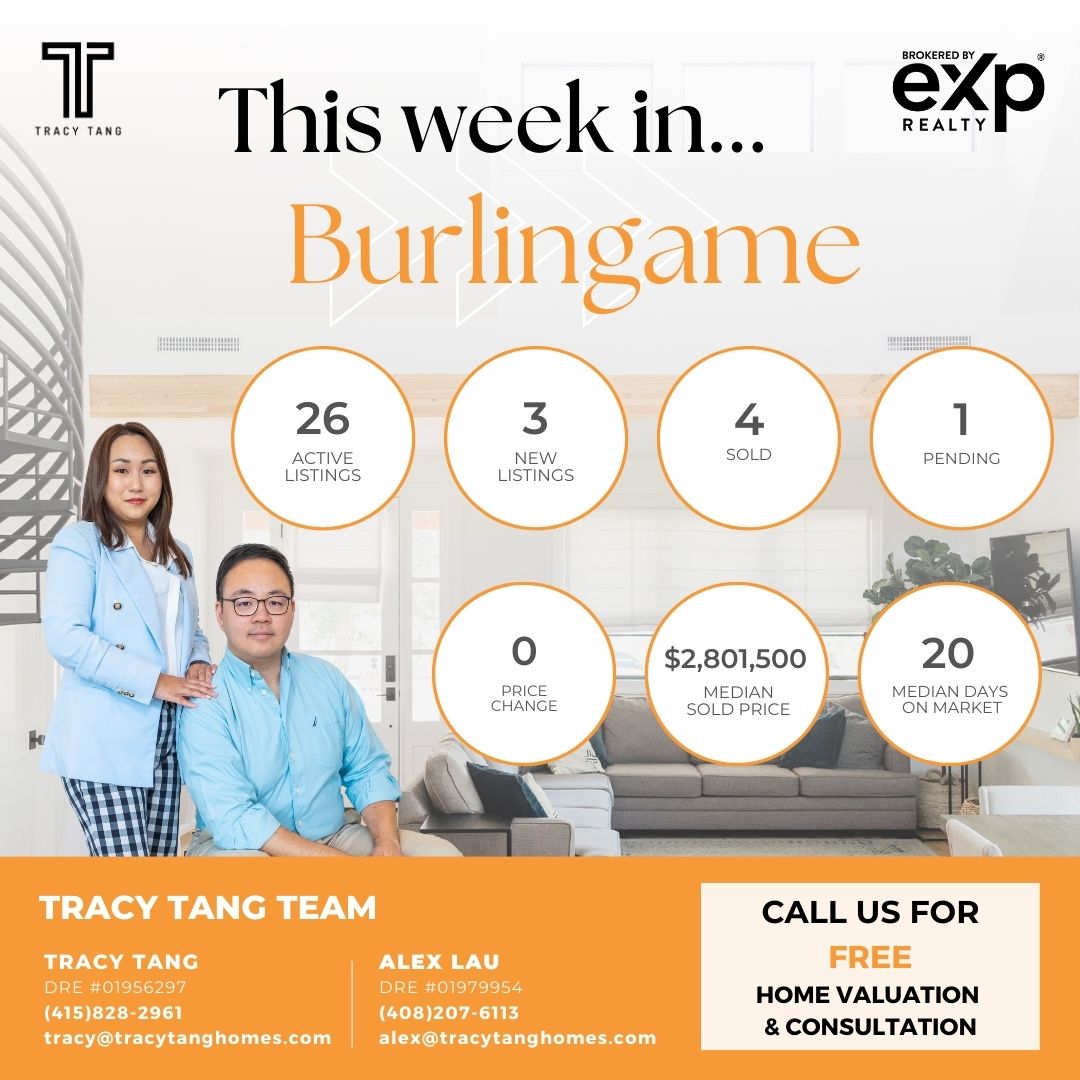 Burlingame presents as a market of higher-end appeal, commanding the second-highest median sold price among these cities. With an ample inventory and slightly longer median days on the market, there is a window of opportunity for buyers to explore options without the pressure of making an immediate decision. However, the premium pricing aligns with Burlingame's well-established reputation for luxury and exclusivity.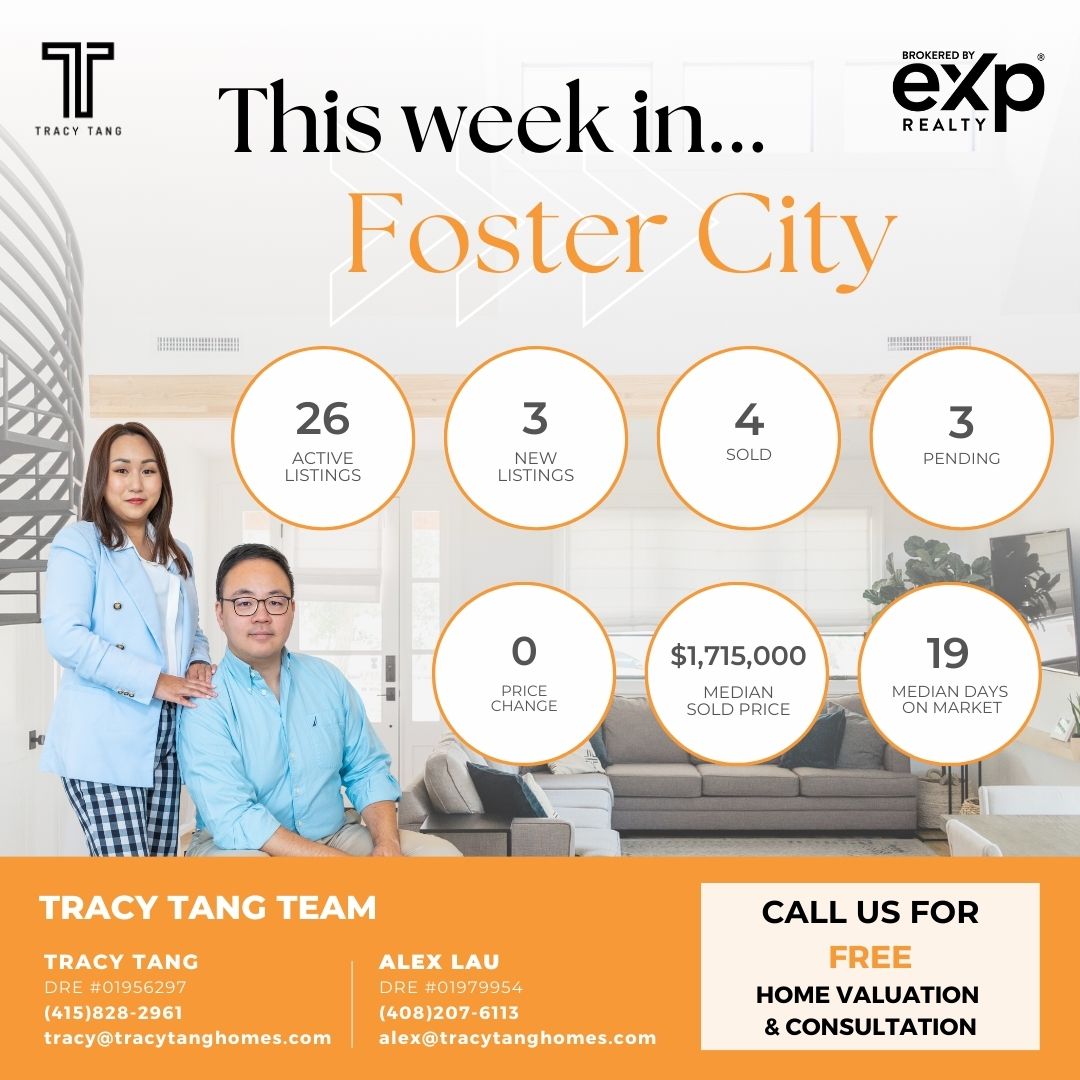 Foster City's real estate profile is interesting, showing a balanced number of new and active listings, with median days on the market similar to Burlingame. The lower median sold price compared to some neighbors could attract a variety of buyers, especially those looking for a blend of lifestyle and value in a market that is neither too slow nor too fast-moving.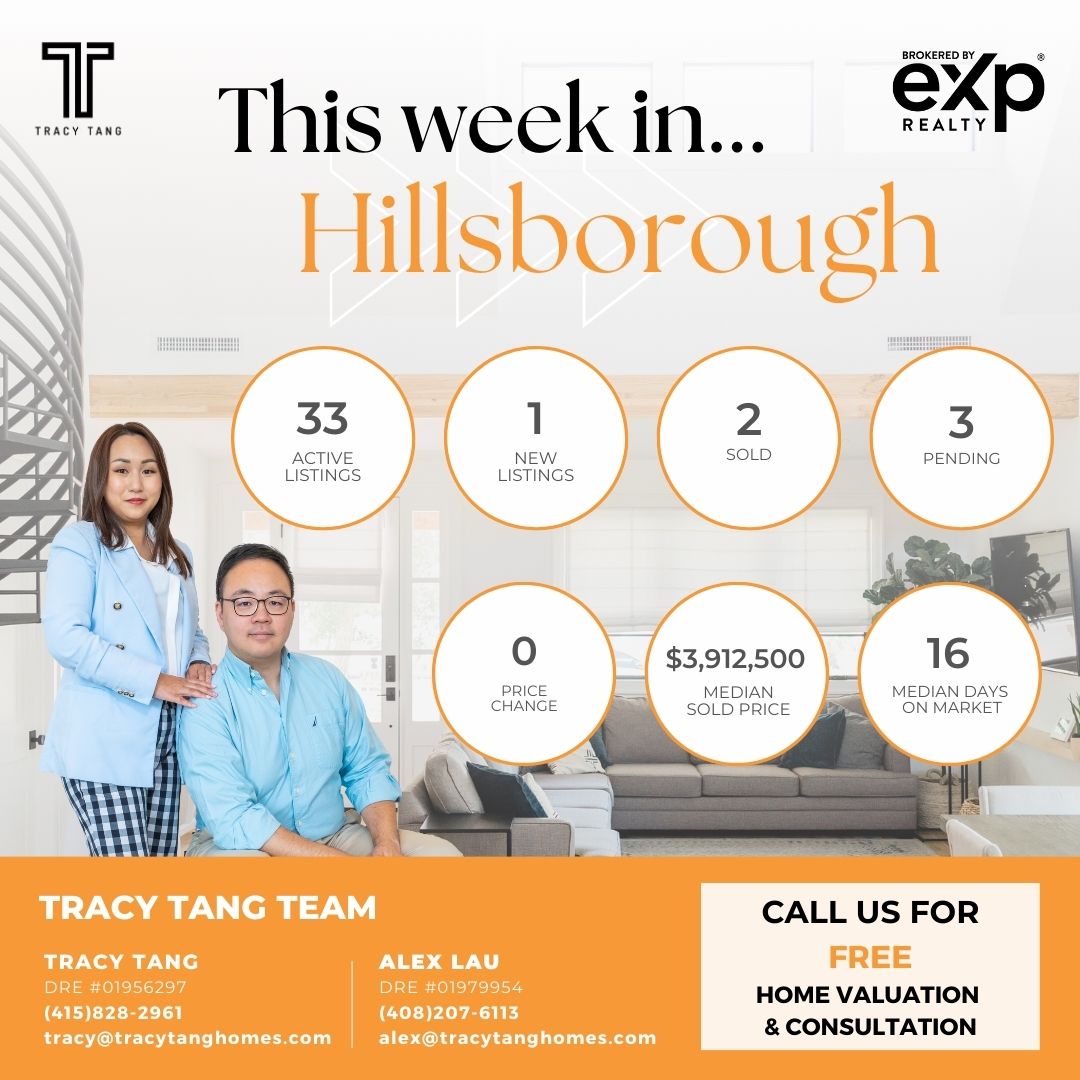 Hillsborough stands out with the highest median sold price, signaling its status as a prime location with a competitive market. The lower number of new listings reflects exclusivity and the high-end nature of the properties available. Buyers looking to invest here should be aware of the prestige and the possible need for patience, given the fewer transactions and longer median days on the market.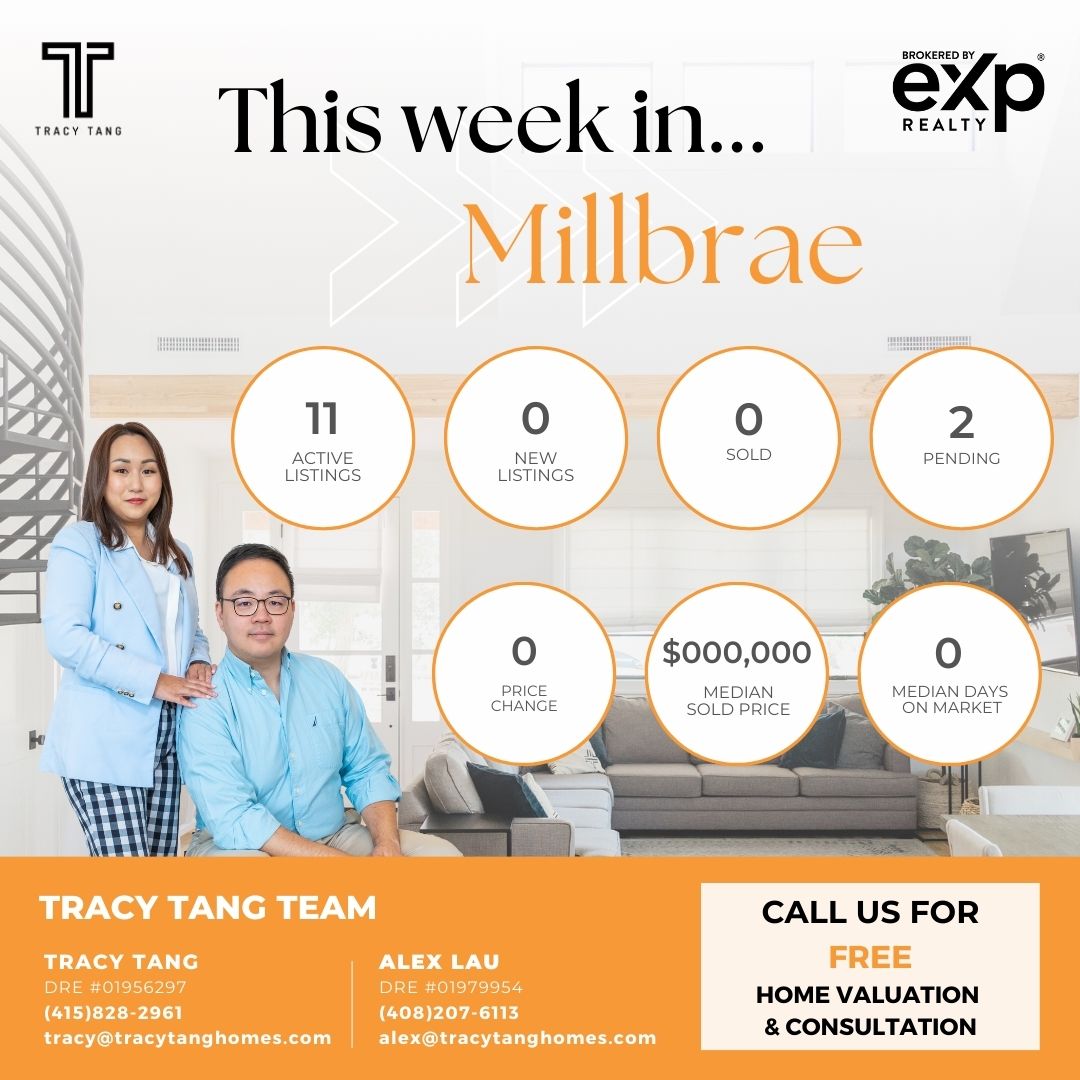 Millbrae's market appears tight, with the lowest number of active listings. However, the lack of recent sales data may suggest a period of stabilization or potential under-the-radar opportunities for buyers. The statistics present a case for careful market watching and readiness to act when the right opportunity presents itself.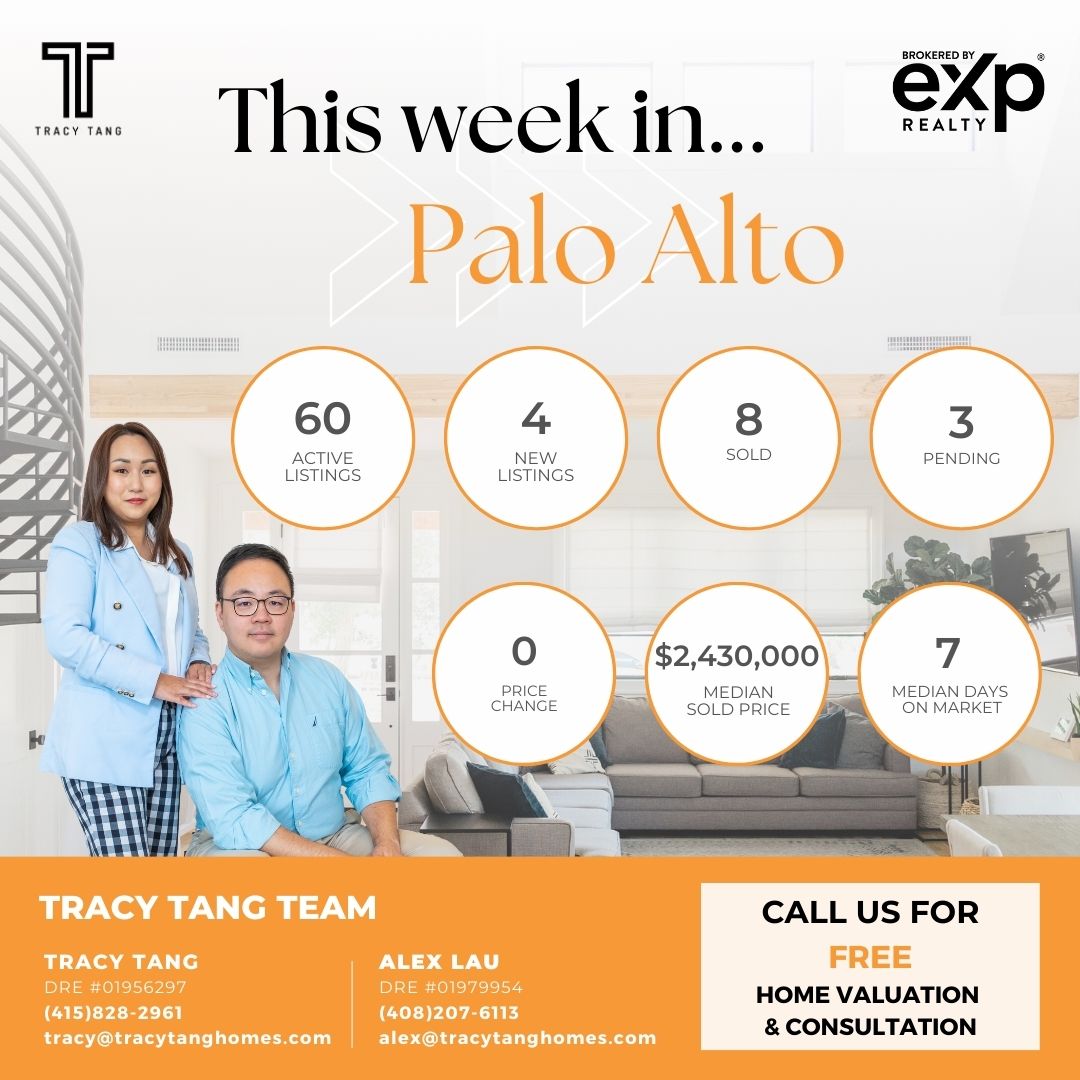 Palo Alto's vibrant market boasts the highest number of active listings and recently sold properties, underlining its popularity and dynamic market status. The remarkably short median days on the market hint at a fast-paced environment where properties are snapped up quickly, often a sign of a sellers' market.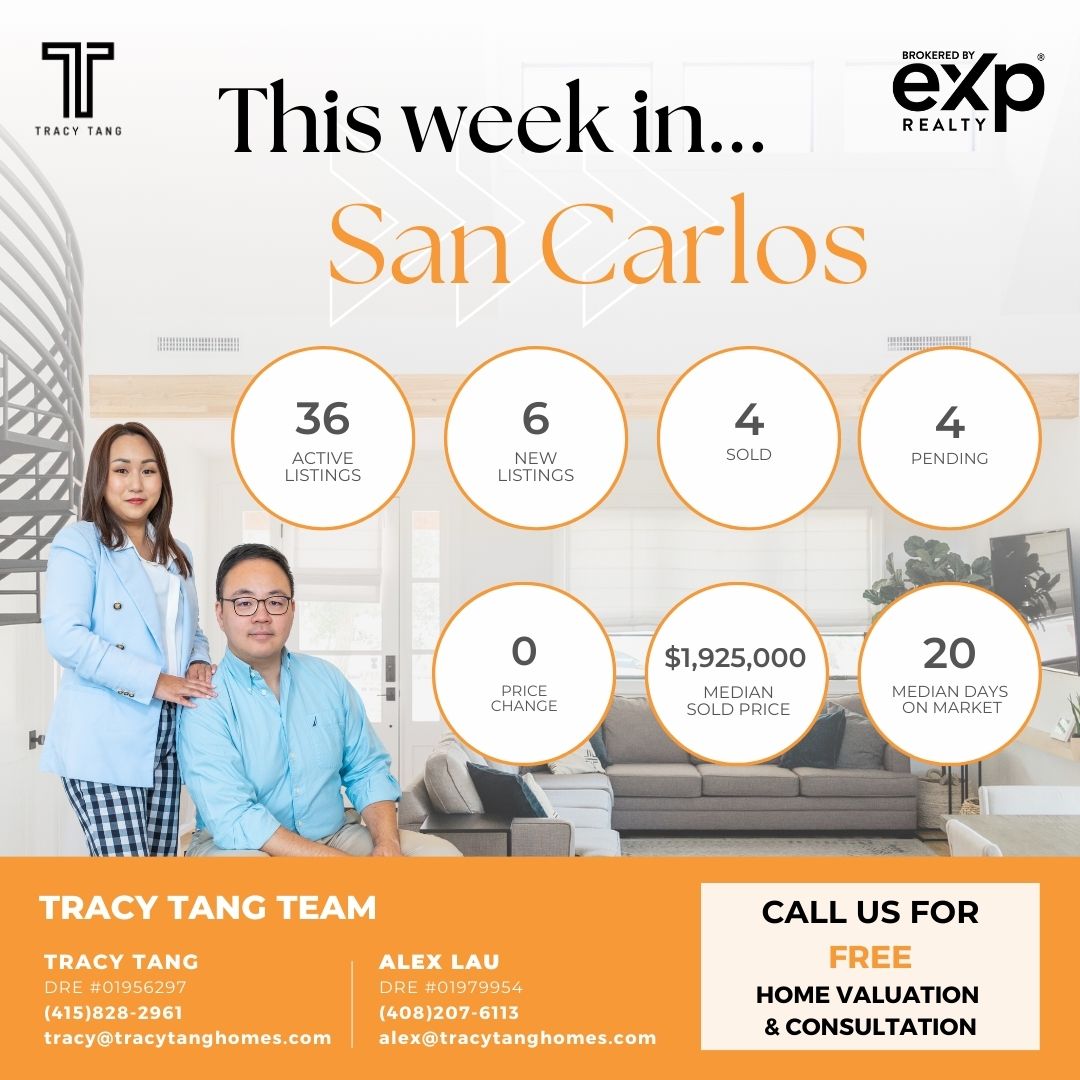 San Carlos shows a healthy real estate pulse, with new listings indicating a market that's replenishing and active. The median sold price is at a middle ground, which may appeal to a broad spectrum of buyers. The number of pending sales, coupled with the median days on the market, suggests that while there is interest, buyers may have the luxury to deliberate their choices slightly longer.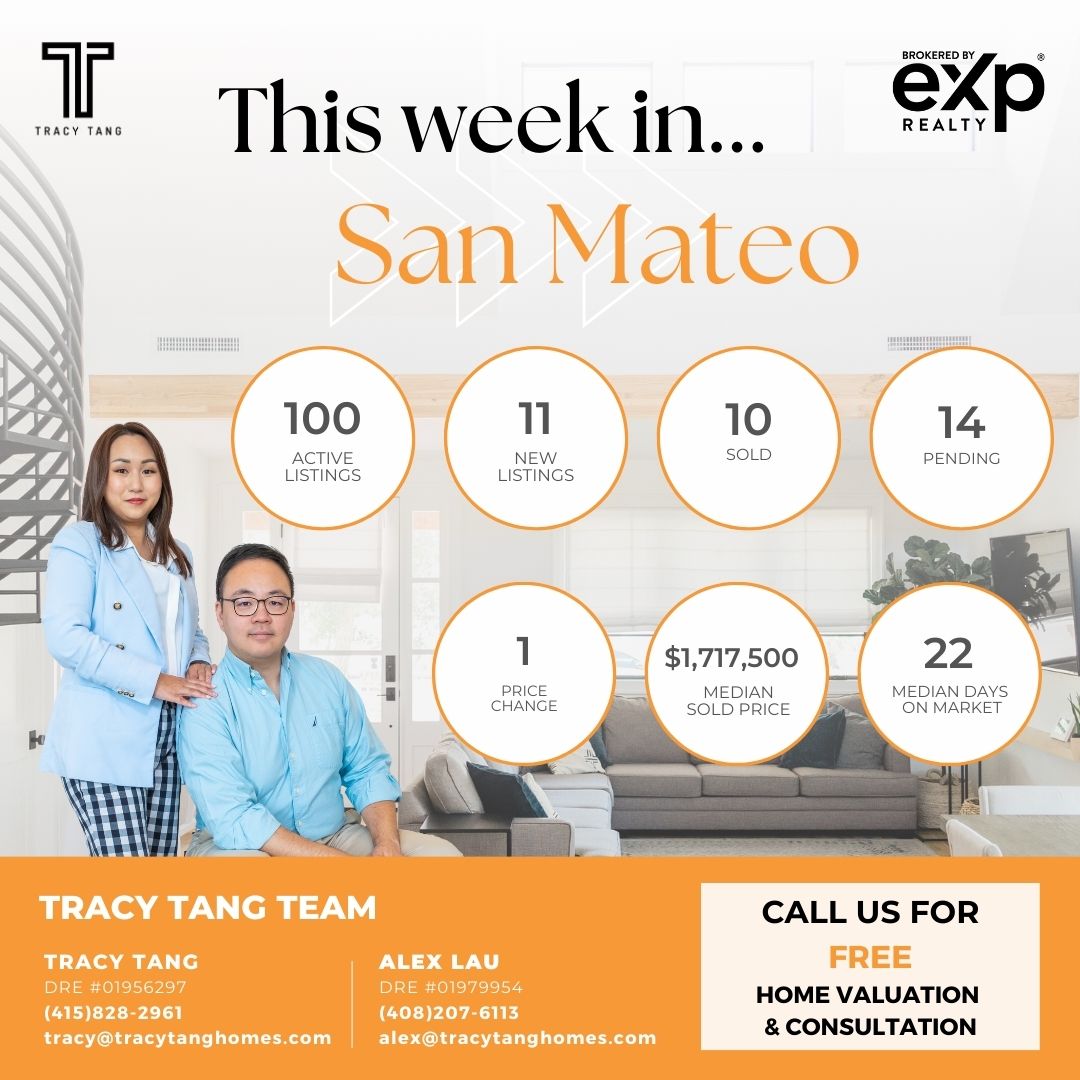 The median sold price in San Mateo is on the more accessible side when compared to its higher-priced neighbors, suggesting this city may offer more approachable entry points into the competitive Peninsula market. For sellers, this price point indicates consistent buyer interest, offering an opportunity to capitalize on the city's desirability among those looking for value in a high-demand region.
Across these cities, one constant is the absence of price changes, suggesting stable prices that may provide some predictability for both buyers and sellers. This stability, against the backdrop of each city's market dynamics, offers a nuanced landscape where understanding the local trends becomes as crucial as observing the broader market signals.
For anyone looking to navigate these real estate markets, it's clear that each city carries its rhythms and patterns. From the fast-paced transactions of Palo Alto to the more measured pace of Hillsborough, understanding these trends is key to making strategic decisions in the San Francisco Peninsula's diverse and vibrant real estate scene.
---
Want more professional advice on buying houses or listing your home in San Francisco Bay Area?
Contact Tracy Tang Team for more exclusive info: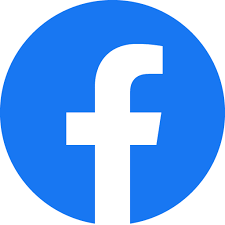 Facebook: TracyTangHomes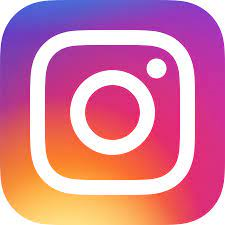 Instagram: TracyTangHomes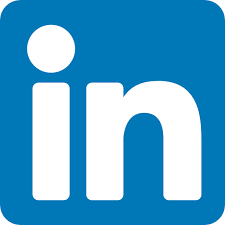 LinkdIn: Tracy Tang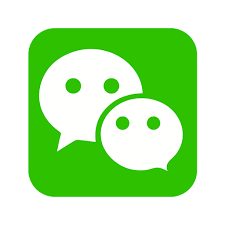 WeChat: tracypytang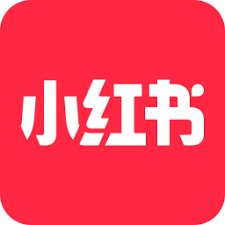 Xiaohongshu:

827265853