Oakland Inner East Bay - Real Estate Market Report NOVEMBER 2023
Posted by Tracy Tang on Tuesday, November 14, 2023 at 8:16 AM
By Tracy Tang / November 14, 2023
Comment
Oakland Inner East Bay Real Estate Market: Adapting to Economic Shifts
October's Market Dynamics: Rising Interest Rates and Their Impact
The real estate market in Oakland's Inner East Bay faced significant challenges in October. Driven by global conflicts, volatile stock markets, and notably, the highest interest rate hike in over two decades, the market dynamics shifted considerably. These rising rates particularly affected buyers who depend on financing and made sellers reluctant to leave existing mortgage arrangements.
November's Economic Shift: Impact on the Housing Market
A notable change occurred in early November. The release of the October jobs report, the Federal Reserve's decision to pause interest rate hikes, and the Treasury Department's updated guidance on bond sales led to a positive shift in economic sentiment. By November 3rd, this culminated in the stock markets experiencing their best week of the year, accompanied by a significant decrease in interest rates.
Market Forecast in a Time of Economic Uncertainty
As the holiday season approaches, traditionally a slower period for real estate, predicting the market trajectory in Oakland's Inner East Bay becomes complex. The hope is that the stabilization of interest rates will enhance consumer confidence, potentially improving housing affordability and influencing homeowners' decisions to sell.
Opportunities in the Oakland Inner East Bay Market
Despite the anticipated seasonal market slowdown, opportunities persist for buyers and sellers in the area. Sellers with appealing, well-maintained, and correctly priced homes may still see brisk sales, including multiple offers. For buyers, the winter months might offer an environment with less competition and more negotiating leverage, especially for properties that have been on the market for a while.
In-Depth Analysis: Current Market Trends and Data
This report offers a comprehensive analysis of the Oakland Inner East Bay real estate market, examining trends in home prices, new and active listings, the speed of sales, overbidding, and contract activities. It includes both the general market and the luxury segment. Updated home price tables and maps for the Bay Area provide detailed information on current market values and dynamics within various submarkets.
Conclusion
In a rapidly changing economic and political landscape, understanding the nuances of the Oakland Inner East Bay real estate market is essential for anyone looking to buy or sell. Staying updated with the latest trends and seeking expert advice is crucial in making informed decisions in this dynamic market.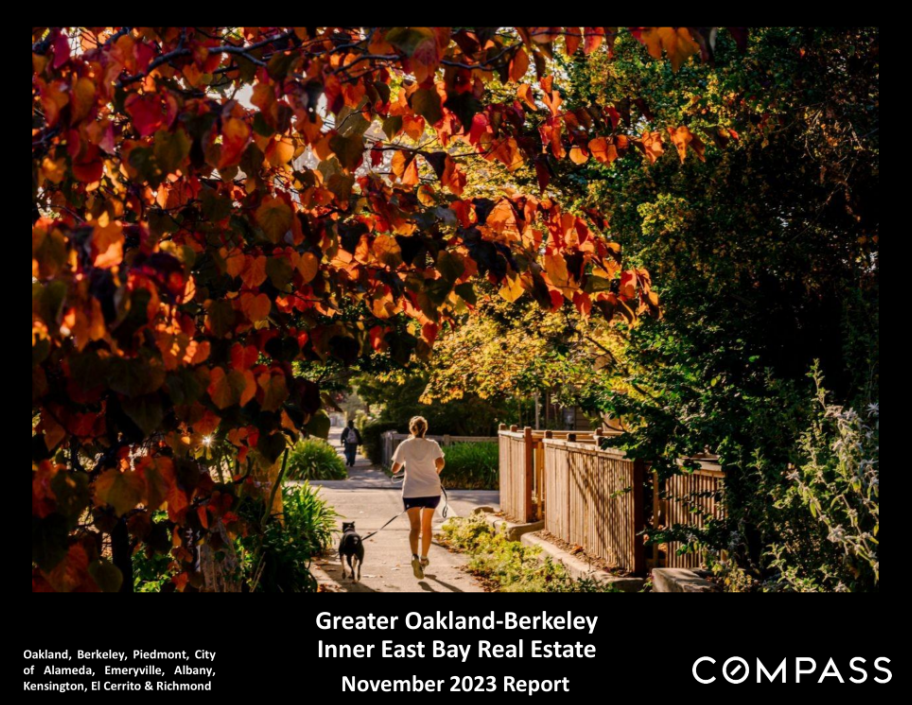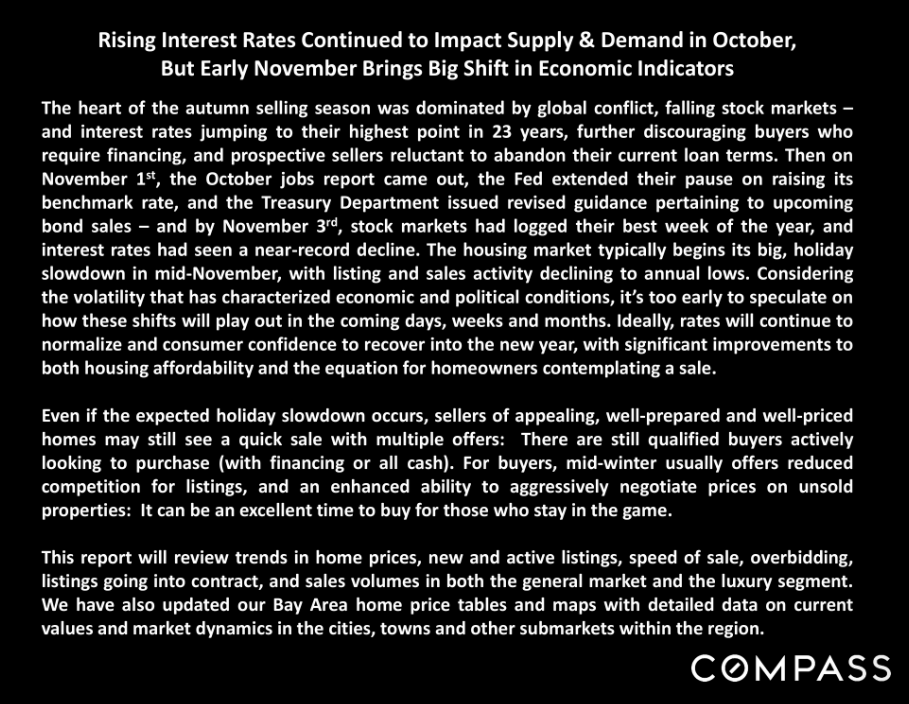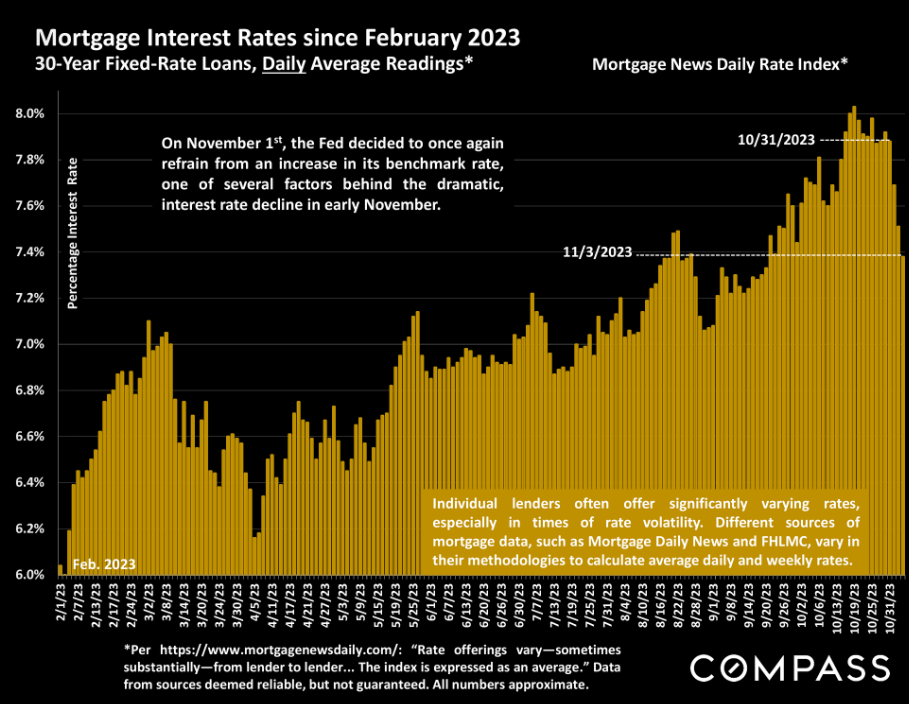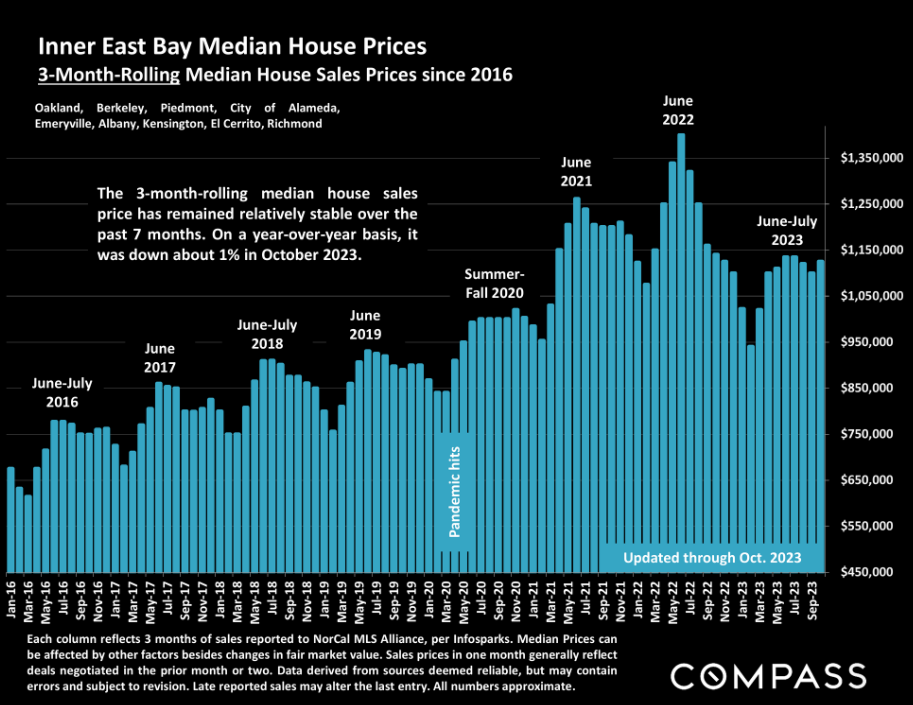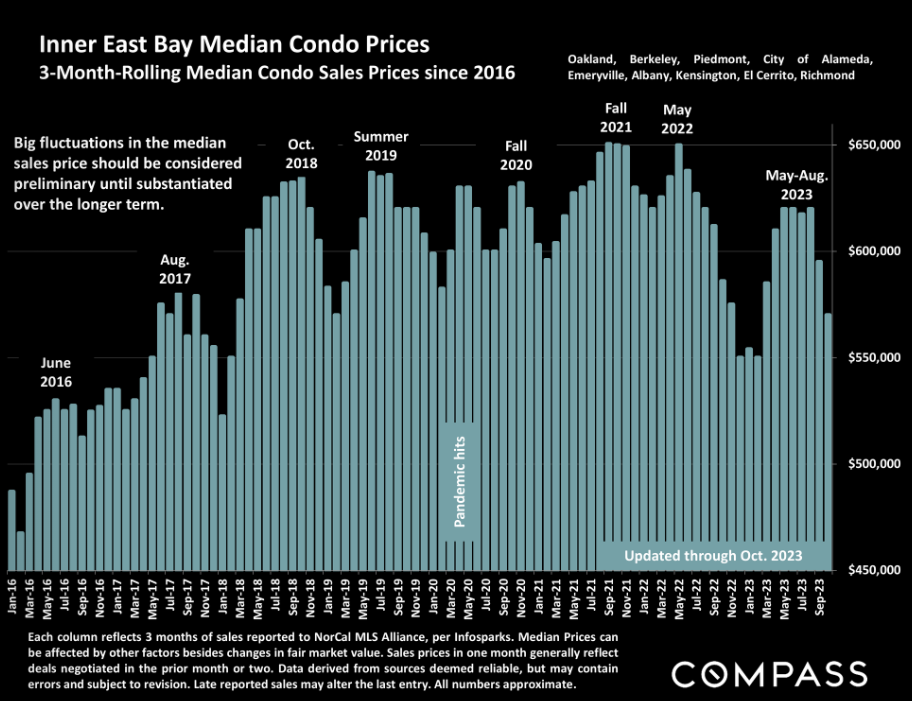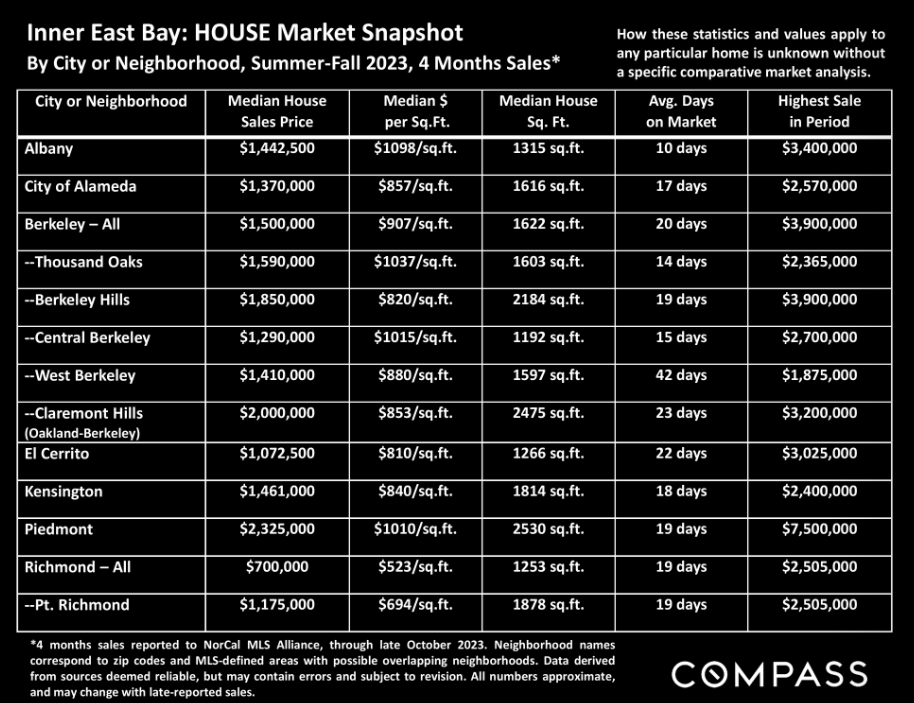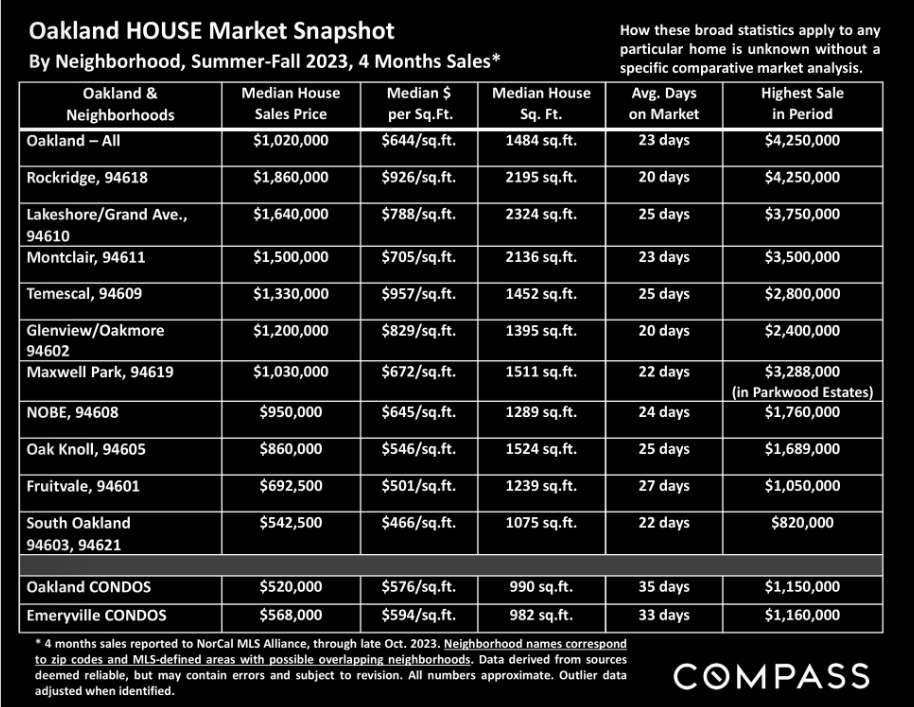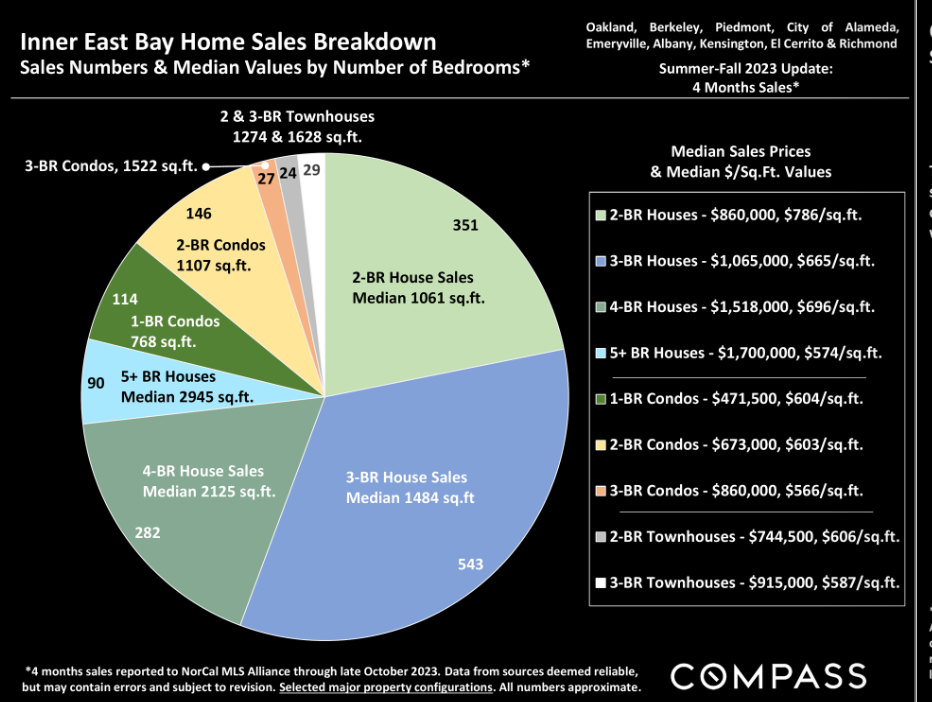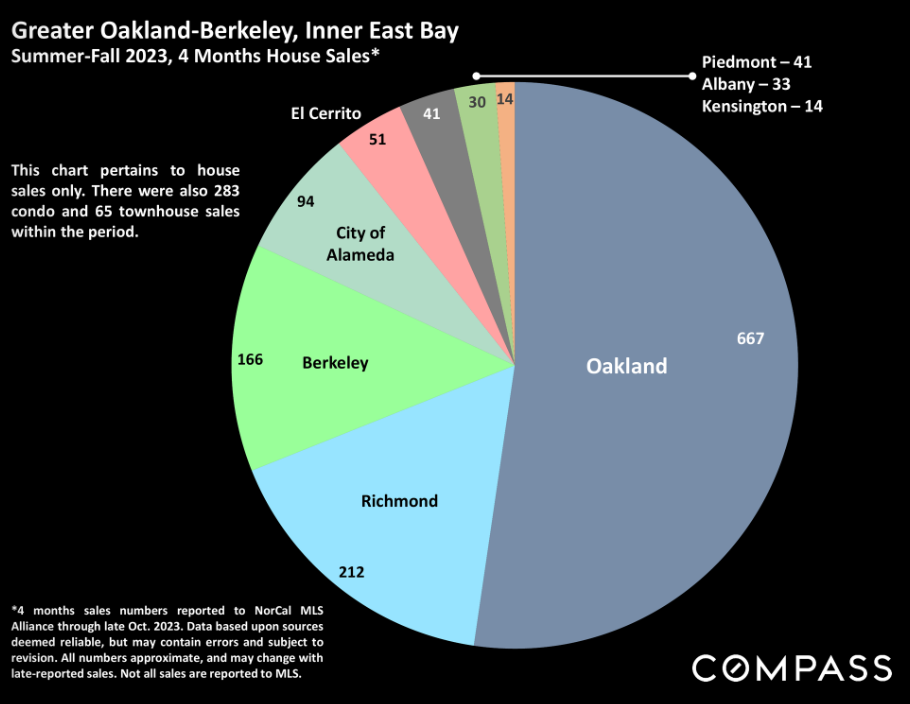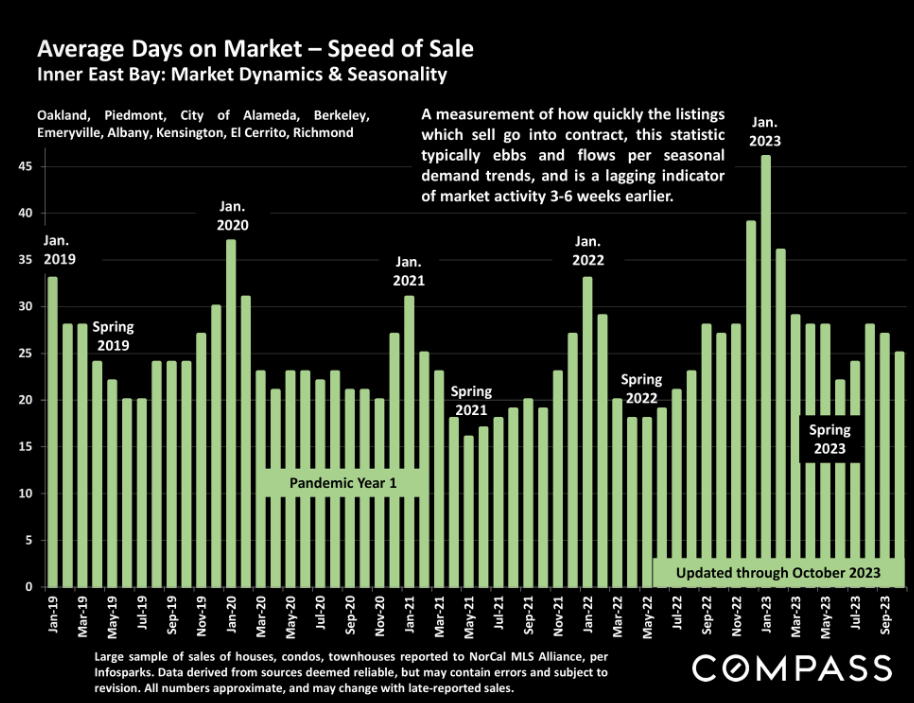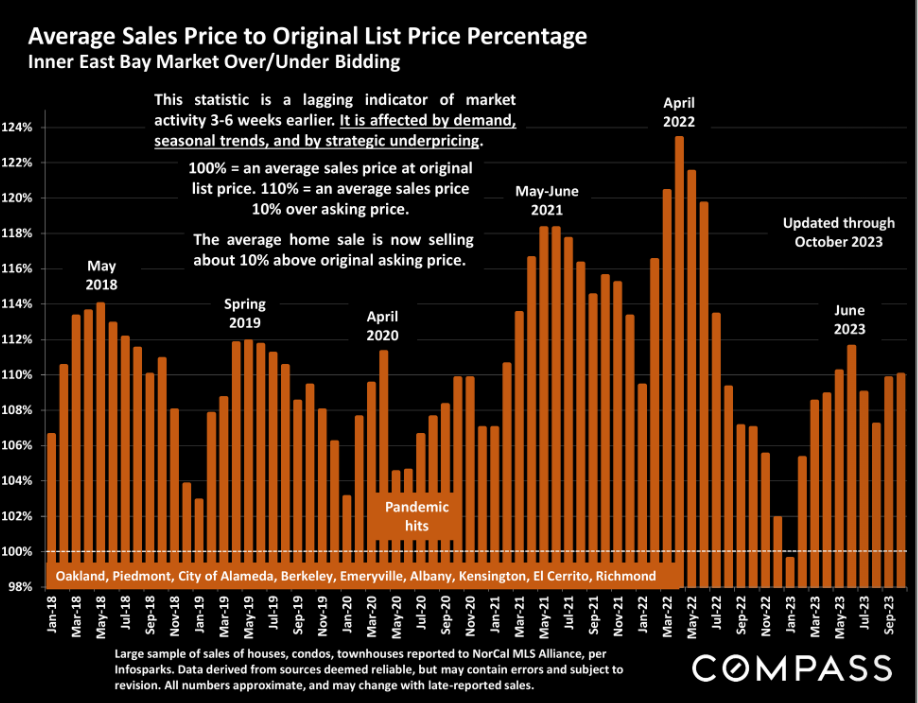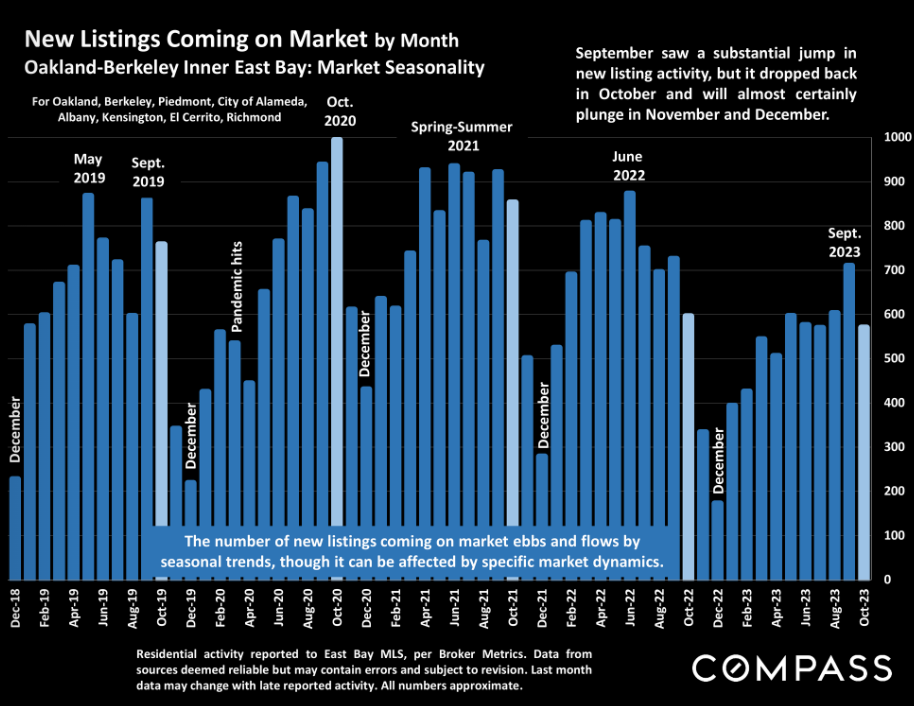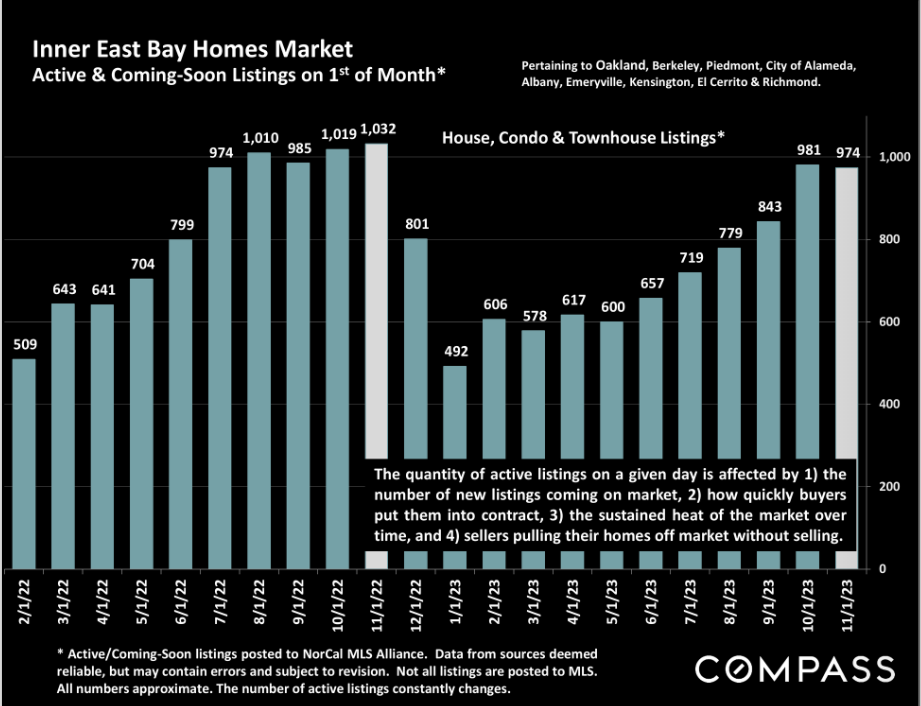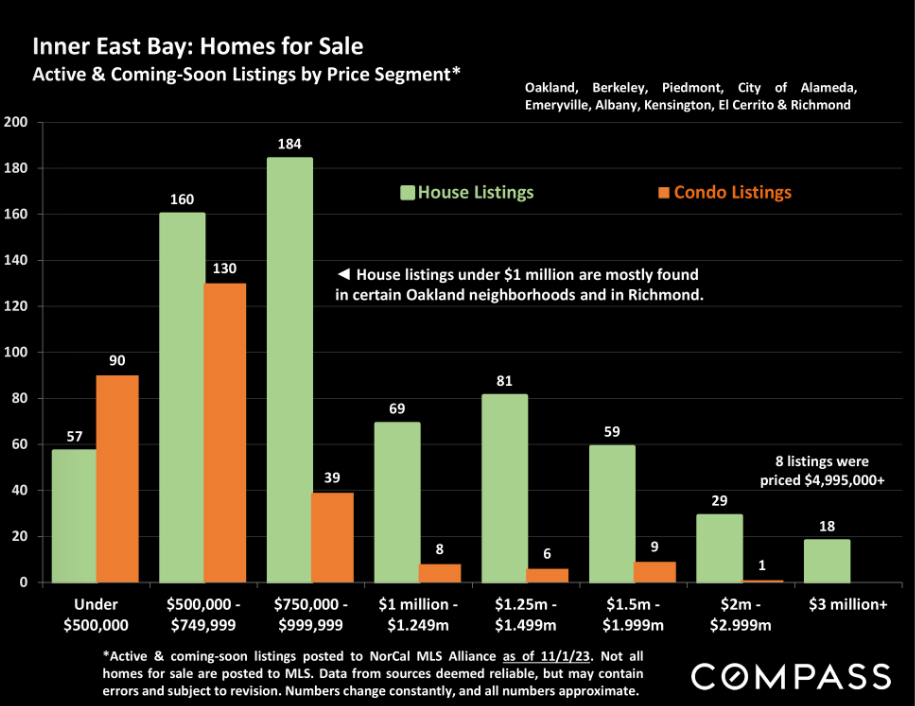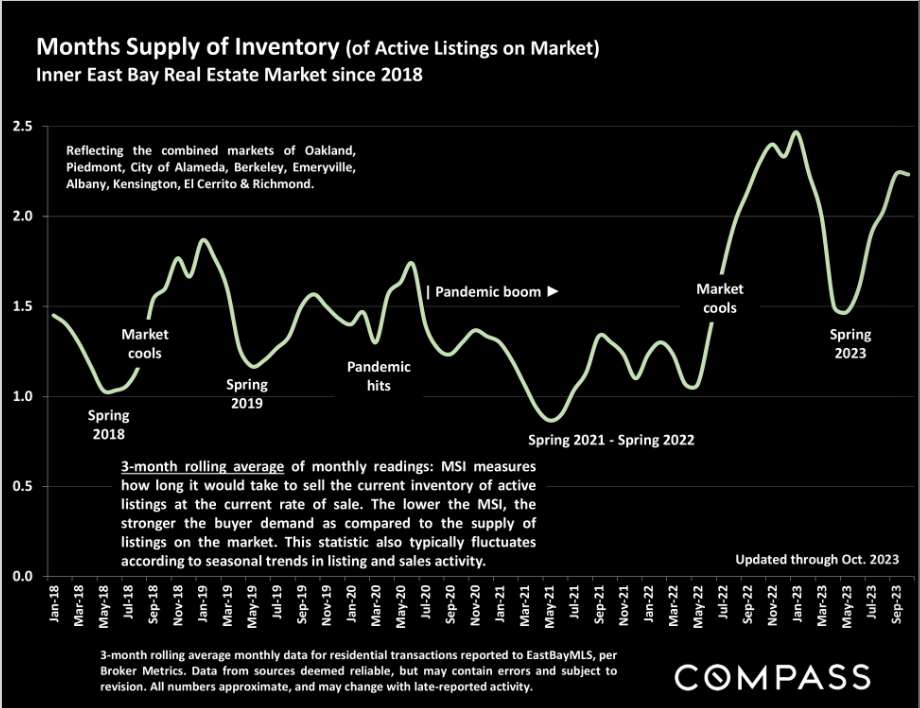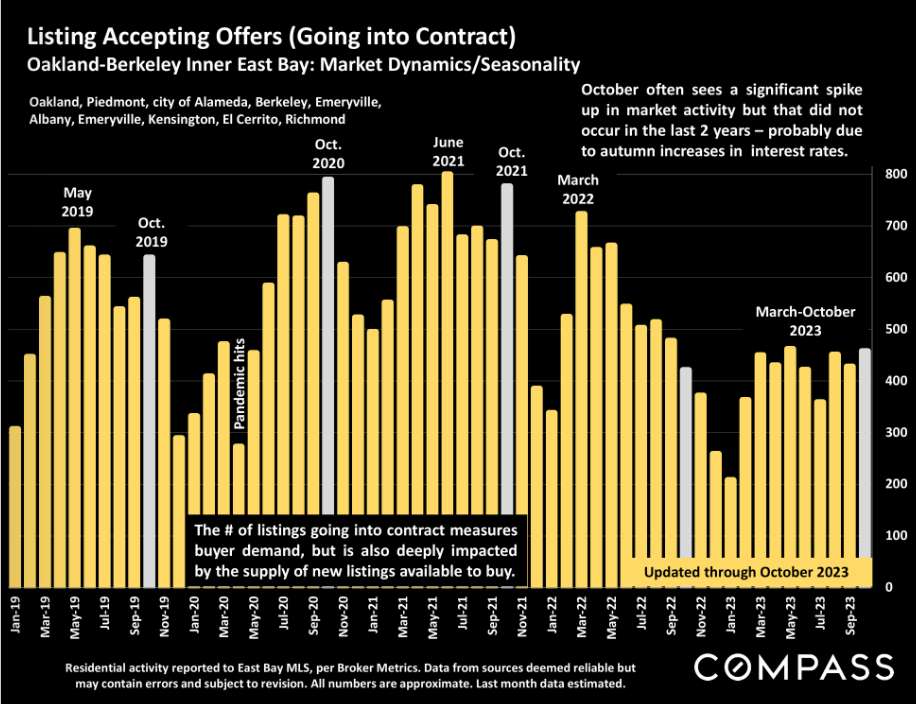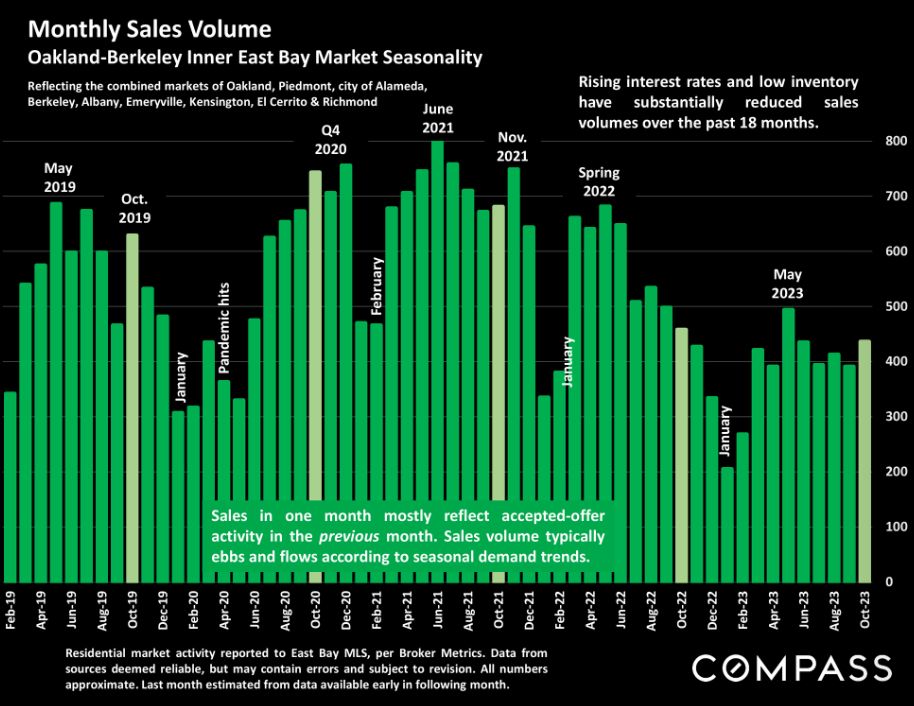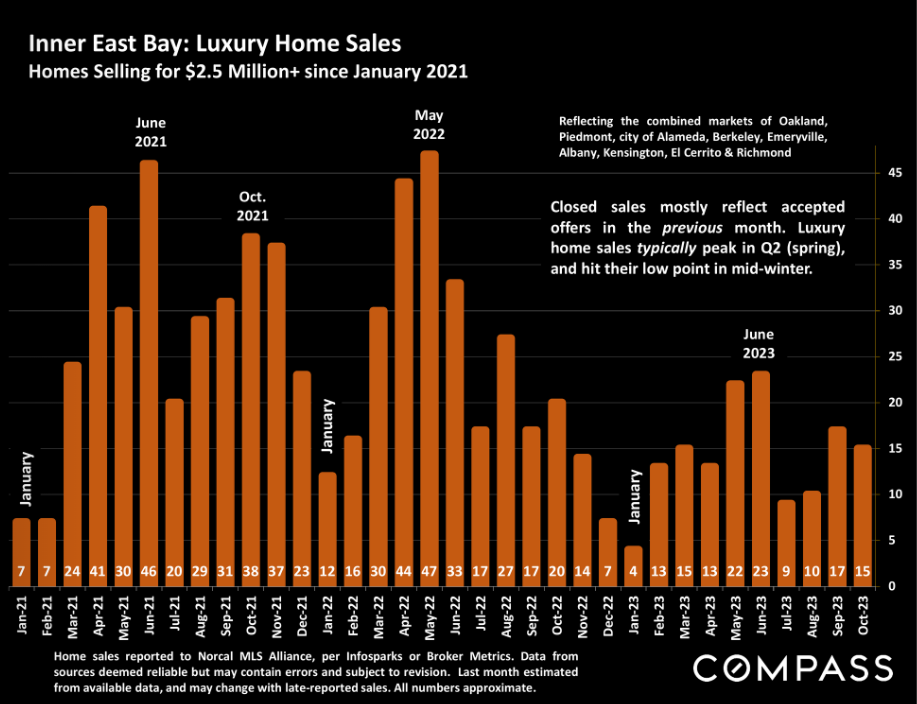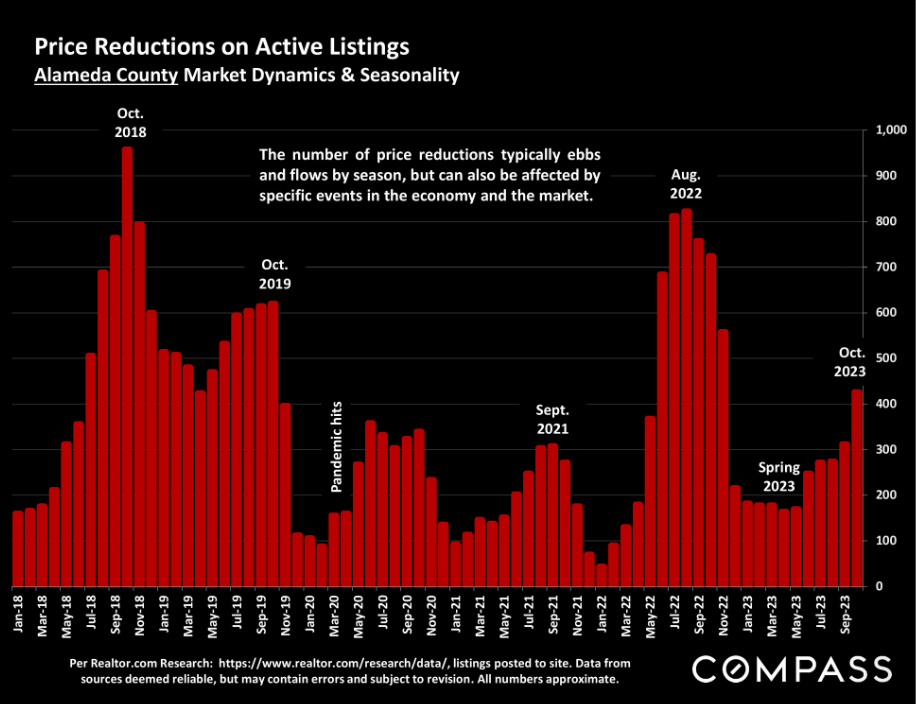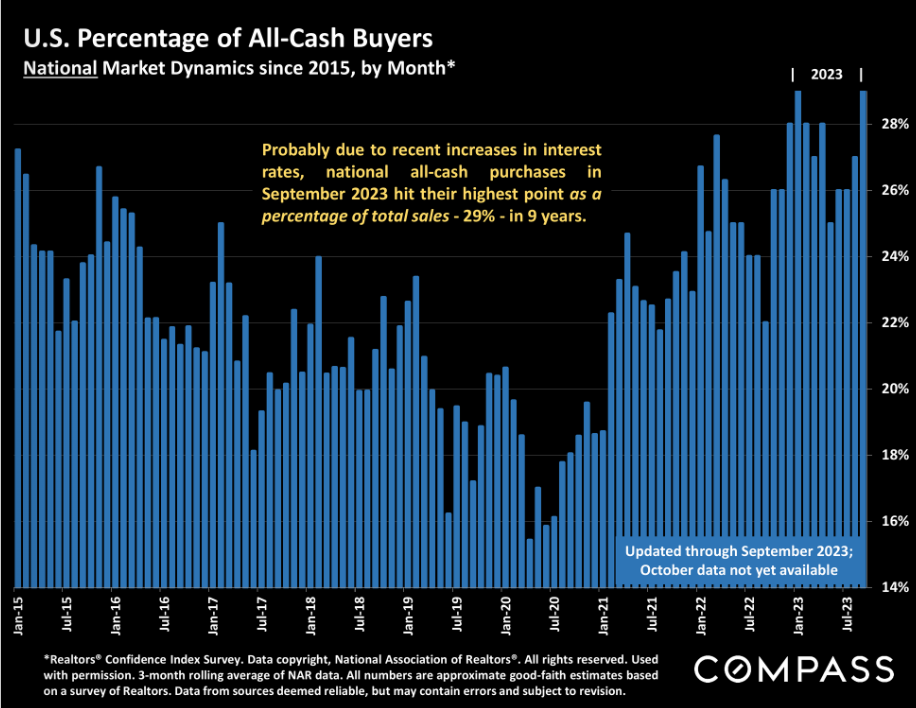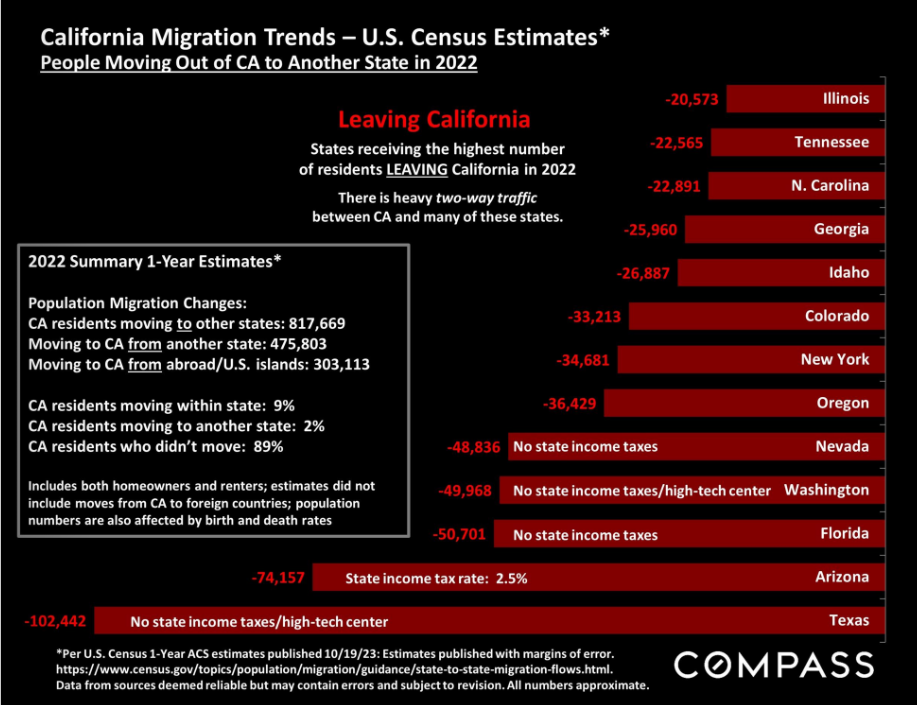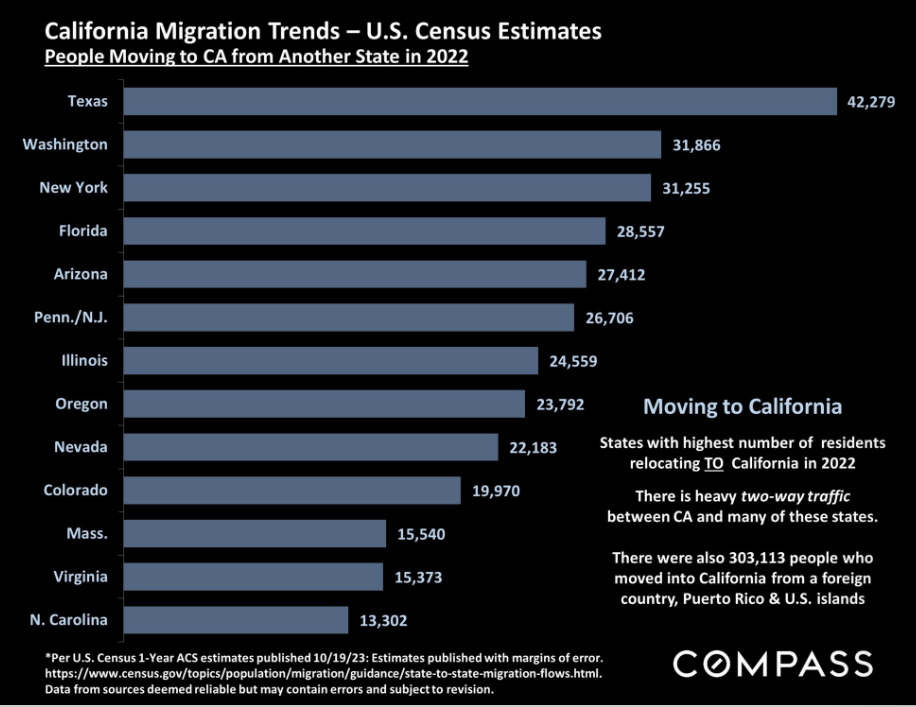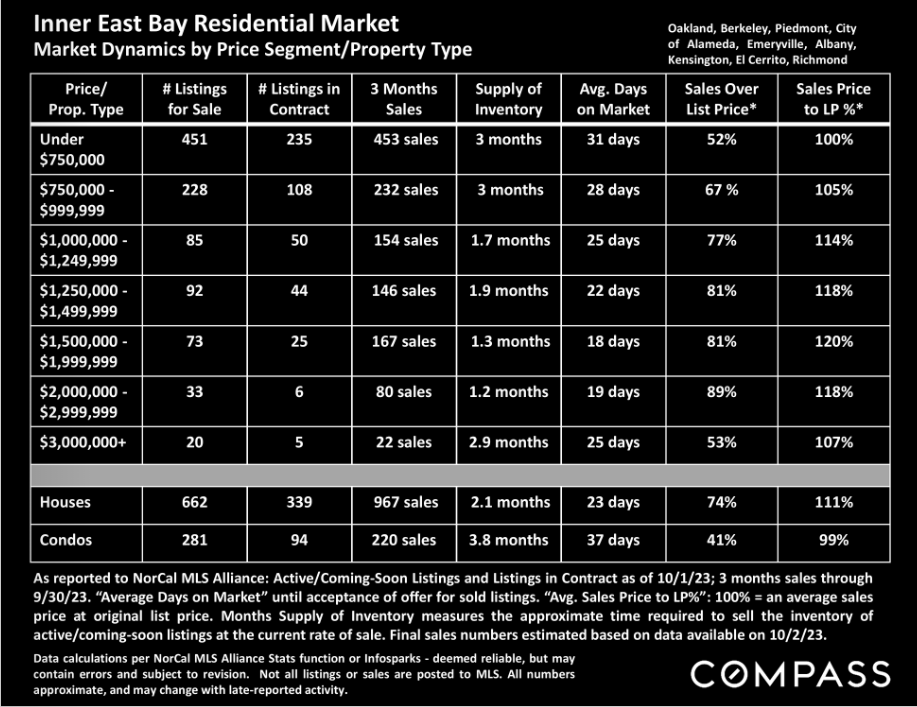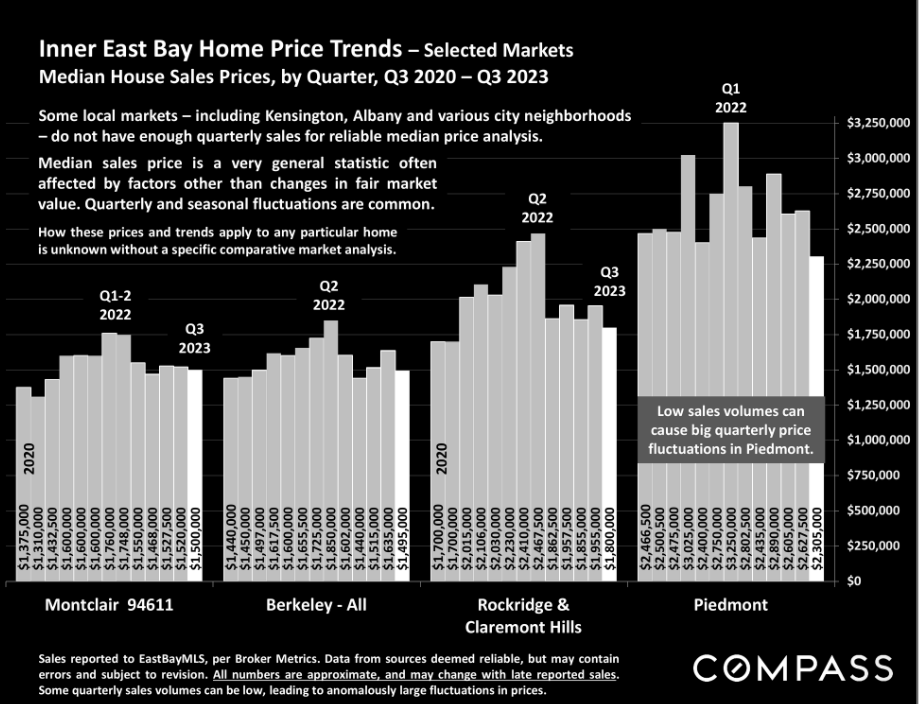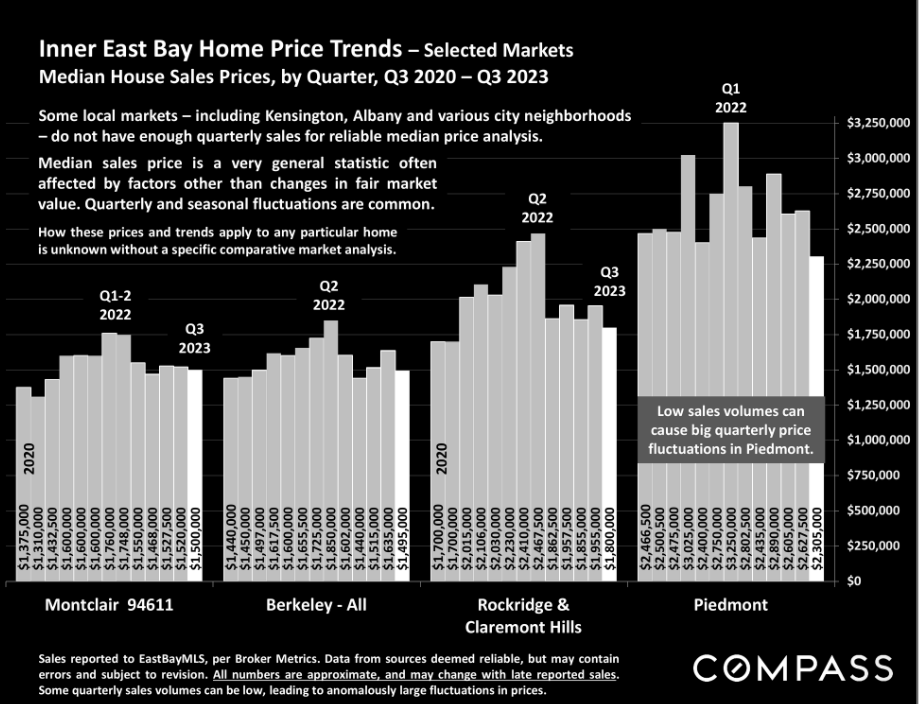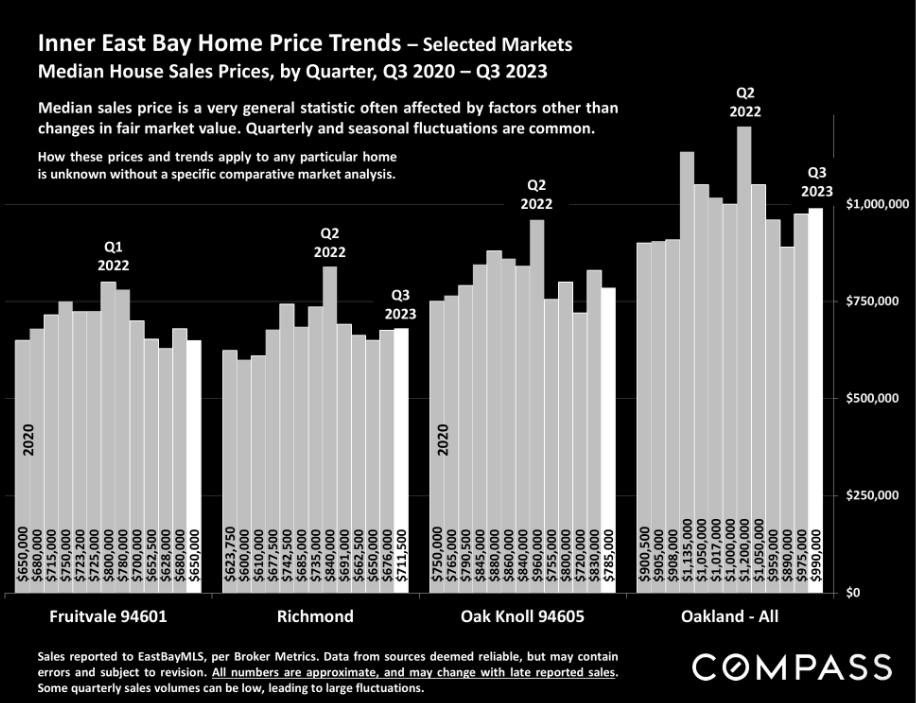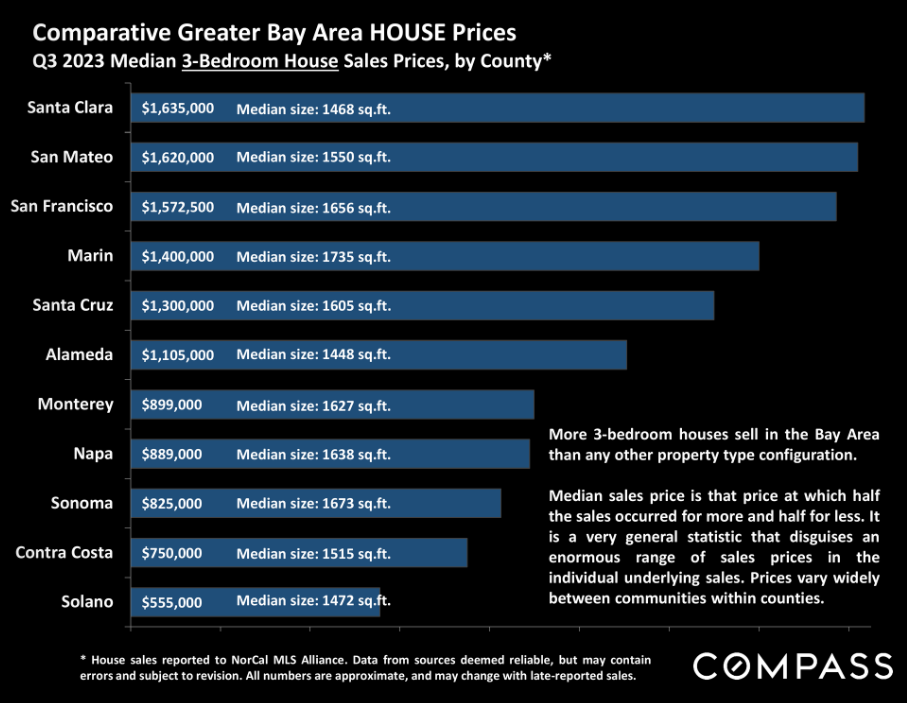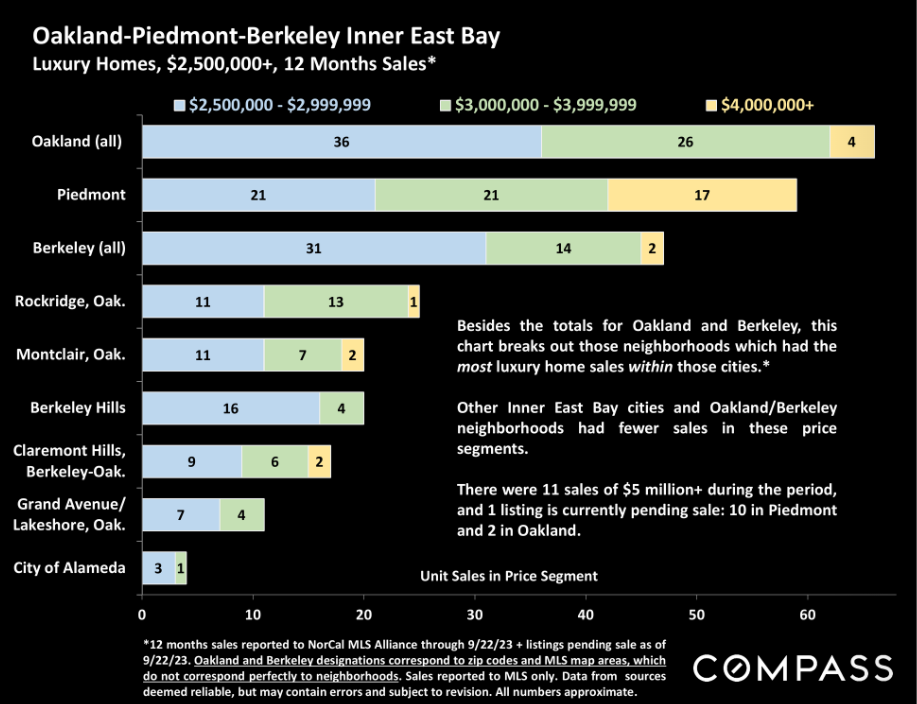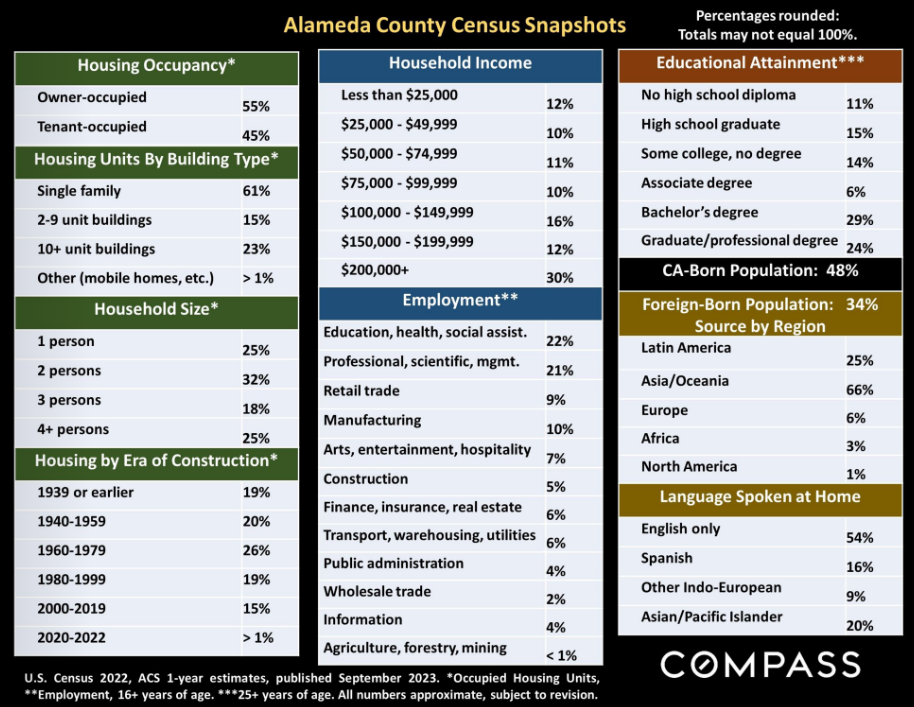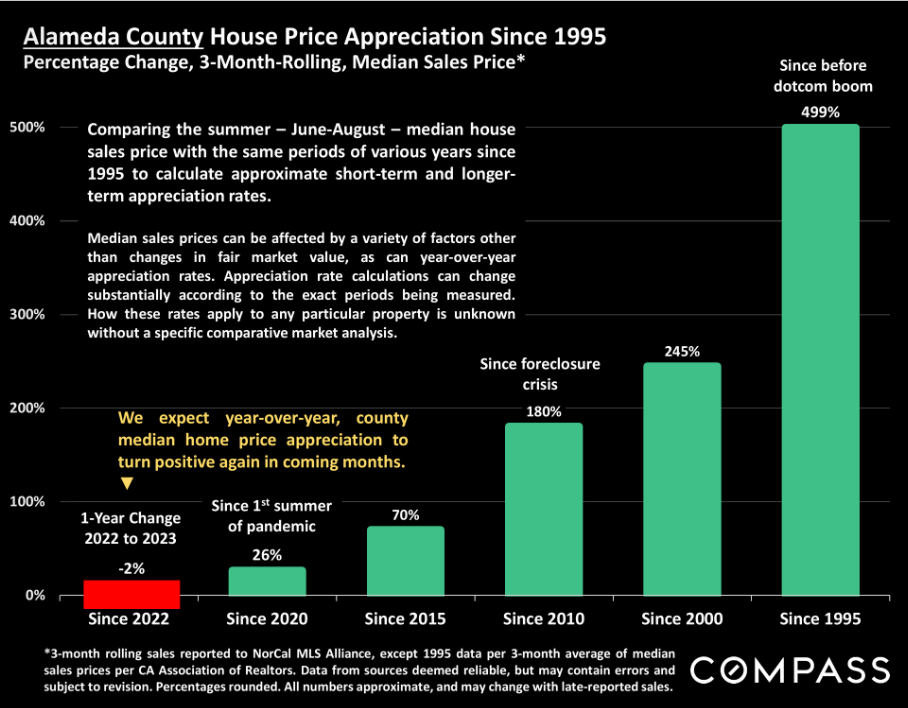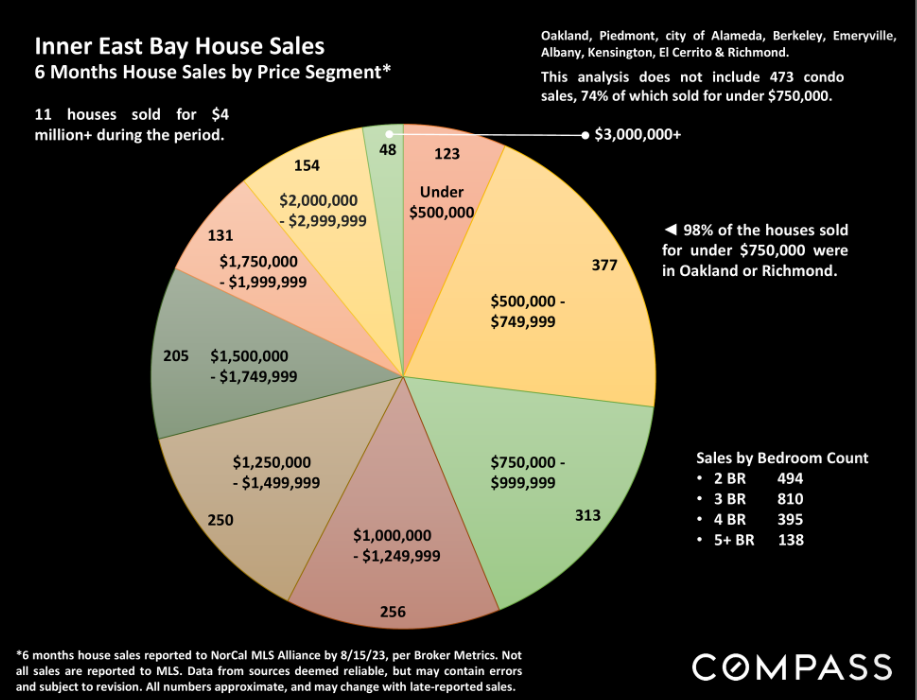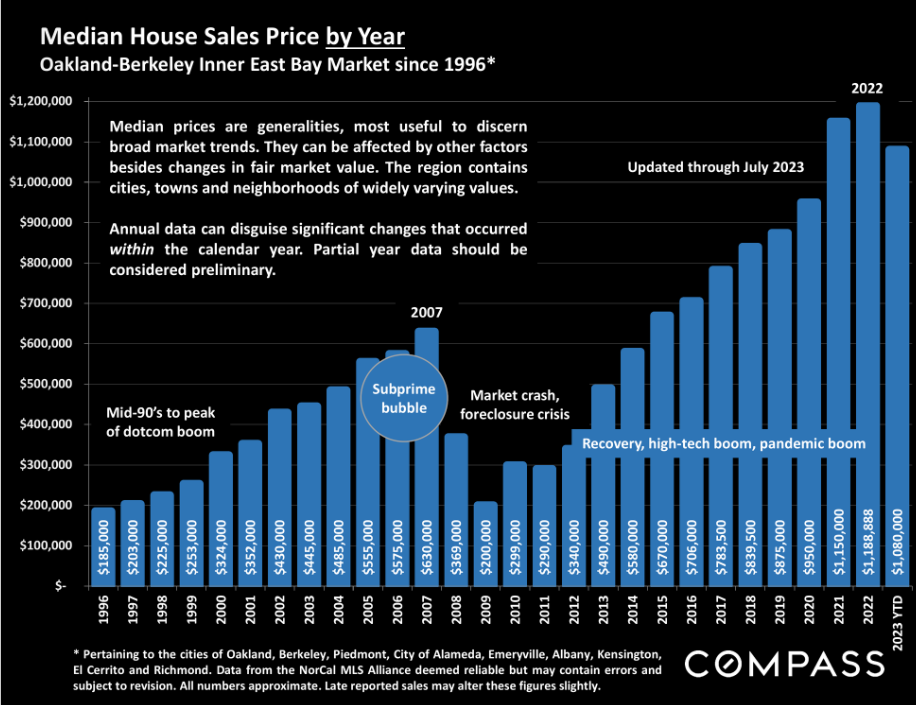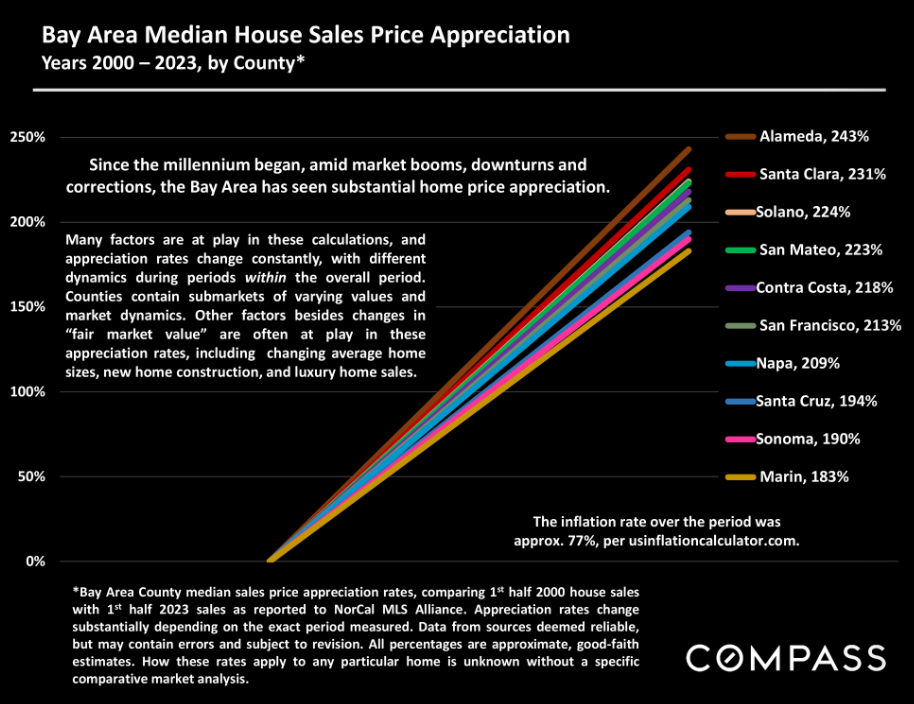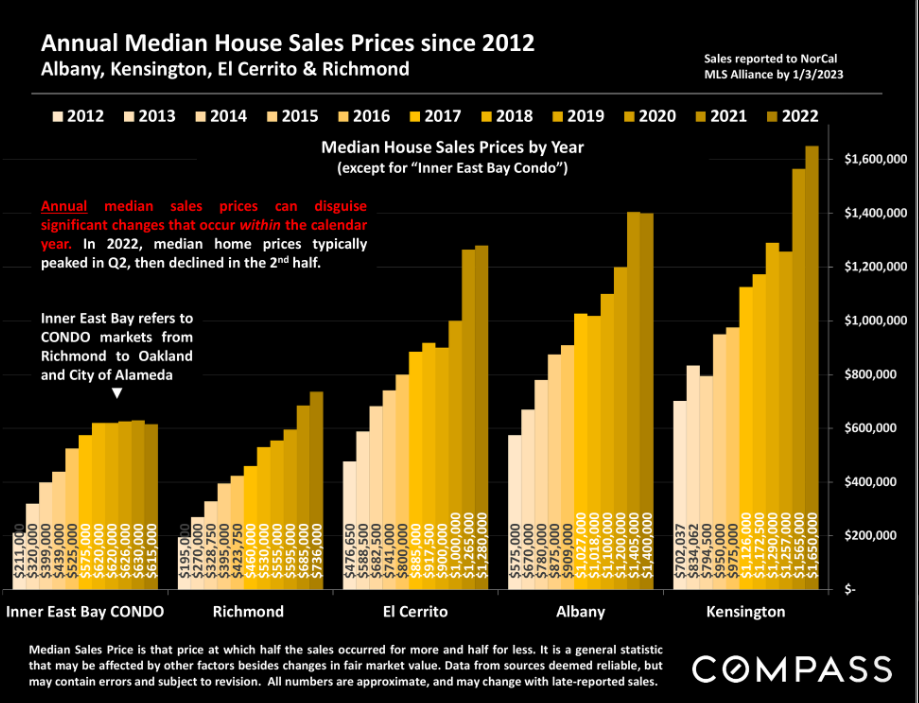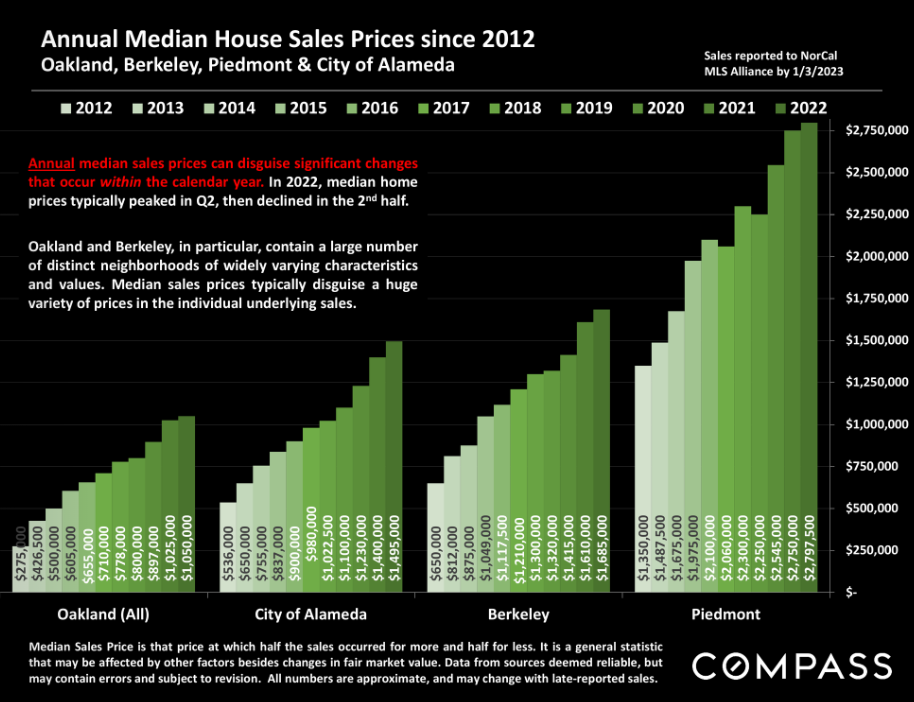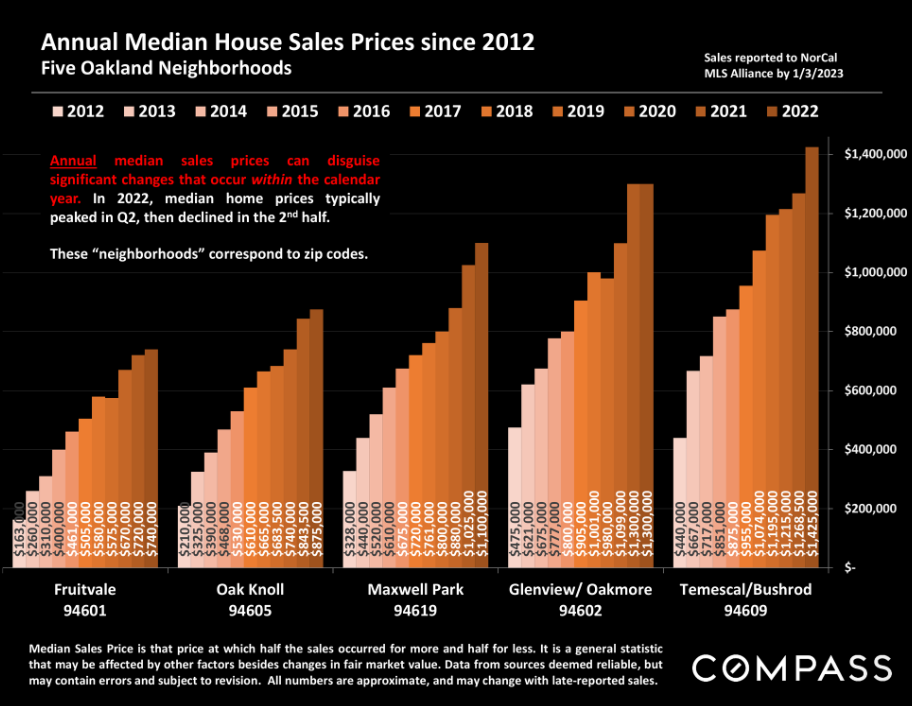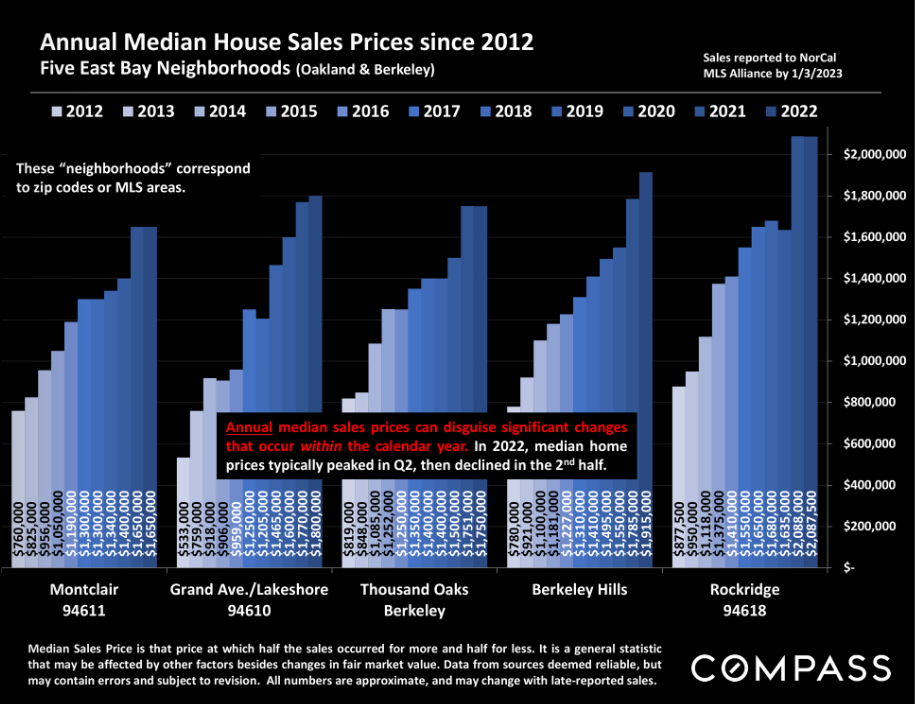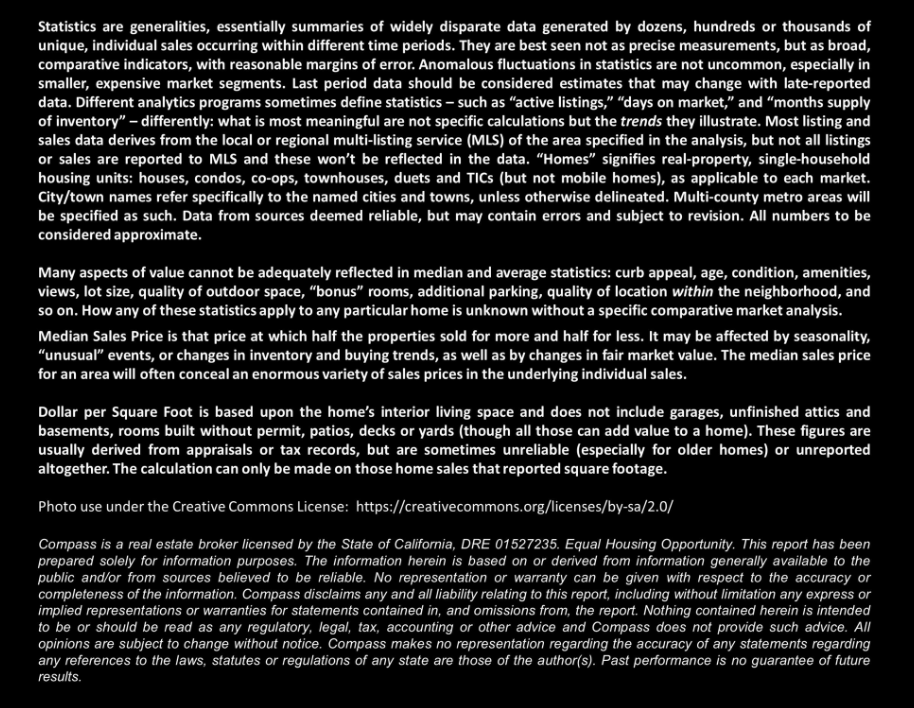 ---
Want more professional advice on buying houses or listing your home in San Francisco Bay Area?
Contact Tracy Tang Team for more exclusive info: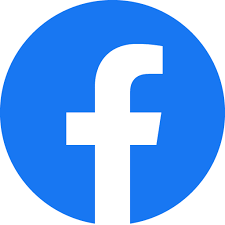 Facebook: TracyTangHomes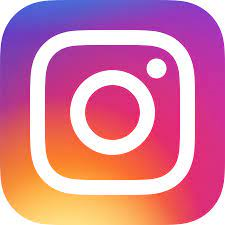 Instagram: TracyTangHomes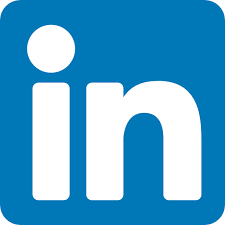 LinkdIn: Tracy Tang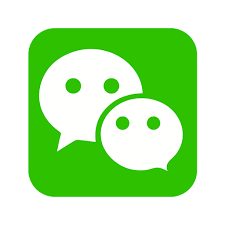 WeChat: tracypytang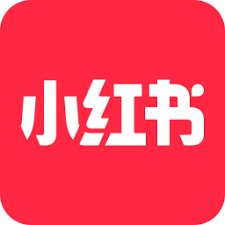 Xiaohongshu:

827265853