Key Reasons to Use a Real Estate Agent When You Sell: Unlocking Success in Your Property Sale
Posted by Tracy Tang on Tuesday, July 4, 2023 at 8:21 AM
By Tracy Tang / July 4, 2023
Comment
Selling a property can be a daunting task, but with the right support, it becomes much easier. Hiring a real estate agent can make all the difference in ensuring a successful sale. In this blog post, we will explore the key reasons why using a real estate agent is a smart decision when selling your property.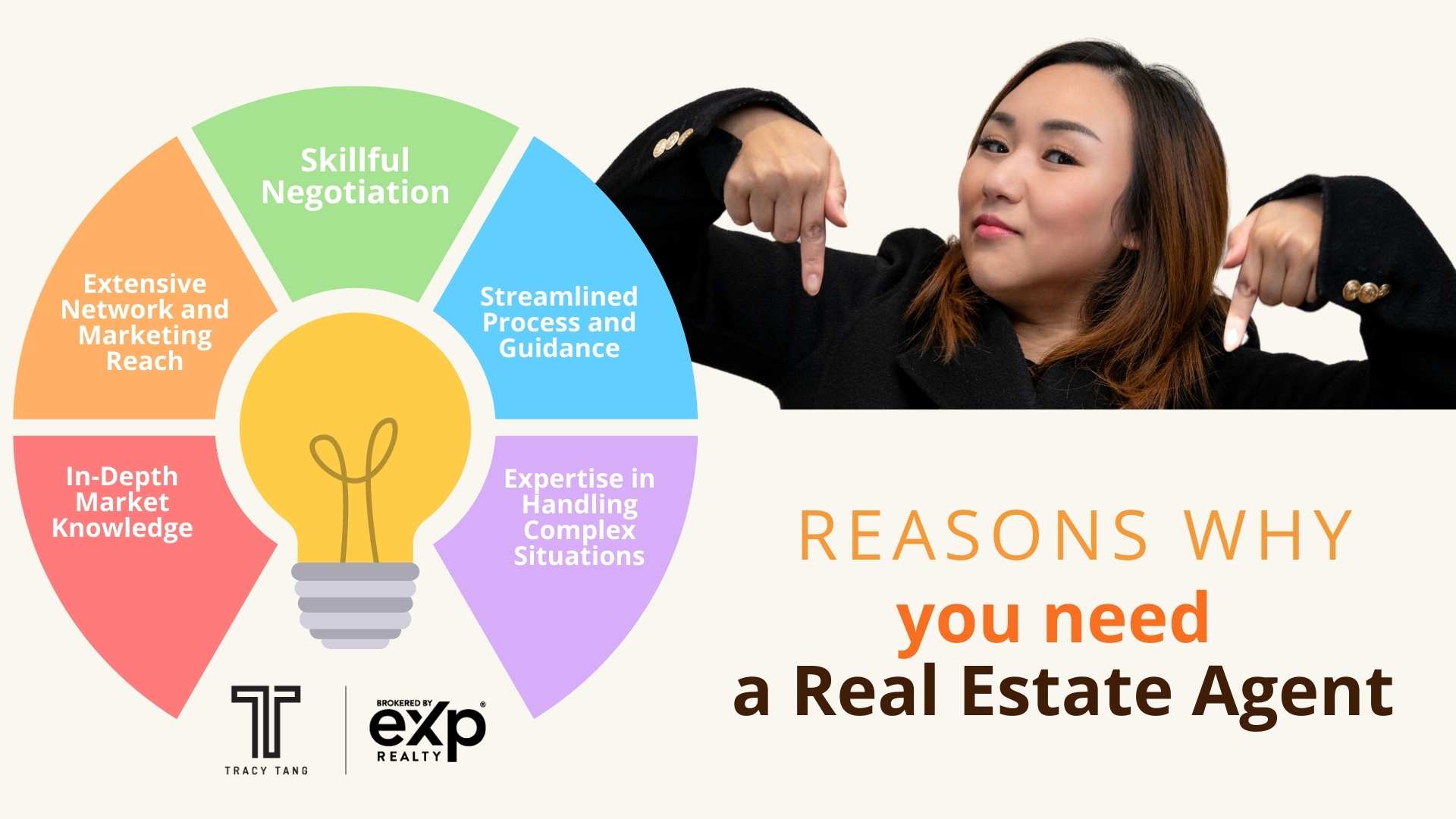 In-Depth Market Knowledge:
Real estate agents have a comprehensive understanding of the local market. They provide insights into recent sales trends, property values, and market conditions. With their expertise, they can help you determine the optimal listing price, maximizing your return on investment.
They have access to valuable data, including comparable property sales, allowing them to accurately assess your home's market value. By leveraging their knowledge, you can make informed decisions and set realistic expectations.
Extensive Network and Marketing Reach:
Real estate agents have an extensive network of contacts and resources that benefit your property sale. They have connections with professionals like photographers, home stagers, and marketing experts.
These relationships enable them to market your property effectively and attract potential buyers. From listing your property on real estate websites to utilizing social media platforms, agents employ various marketing strategies to maximize exposure. Their wide reach ensures your property receives the attention it deserves.
Skillful Negotiation:
Negotiating real estate transactions can be challenging without experience. Real estate agents are skilled negotiators who act as your advocate.
They have the expertise to negotiate effectively on your behalf, protecting your interests and securing the best deal. Agents handle counteroffers, contingencies, and complexities that may arise during negotiations. By having a professional handle negotiations, you can alleviate stress and achieve favorable outcomes.
Streamlined Process and Guidance:
Selling a property involves tasks and paperwork. Real estate agents are well-versed in the selling process and can guide you through each step. They help prepare your property for showings, organize open houses, and manage inquiries from potential buyers.
Agents are knowledgeable about legal requirements and disclosure obligations, ensuring compliance. By streamlining the process and providing guidance, agents save you time and effort while minimizing mistakes.
Expertise in Handling Complex Situations:
Real estate transactions can come with unexpected challenges. Real estate agents are equipped to handle complexities like difficult buyers, legal issues, and appraisal discrepancies.
They have encountered various scenarios throughout their careers and possess the experience to address them effectively. By having an expert by your side, you can navigate potential hurdles with confidence, minimizing stress and increasing the chances of a successful sale.
While selling your property on your own may seem like a cost-saving option, the advantages of using a real estate agent far outweigh the initial perception.
Their expertise, market knowledge, extensive network, and negotiation skills can greatly enhance your selling experience and help you achieve the best possible outcome.

By enlisting the services of a reputable real estate agent, you can navigate the complexities of the real estate market with confidence, ensuring a smooth and successful selling process.