East Bay - Weekly Market Report: NOV 1 - 7, 2023
Posted by Tracy Tang on Tuesday, November 7, 2023 at 12:59:39 PM
By Tracy Tang / November 7, 2023
Comment
Check out this NOV 1 - 7, 2023 market report! Get the best insights on when to place a plan for your new home with this weekly market guide in East Bay.
📍 Hayward 📍 Castro Valley 📍 Dublin 📍 Pleasanton
📍 San Ramon 📍 Livermore 📍 Danville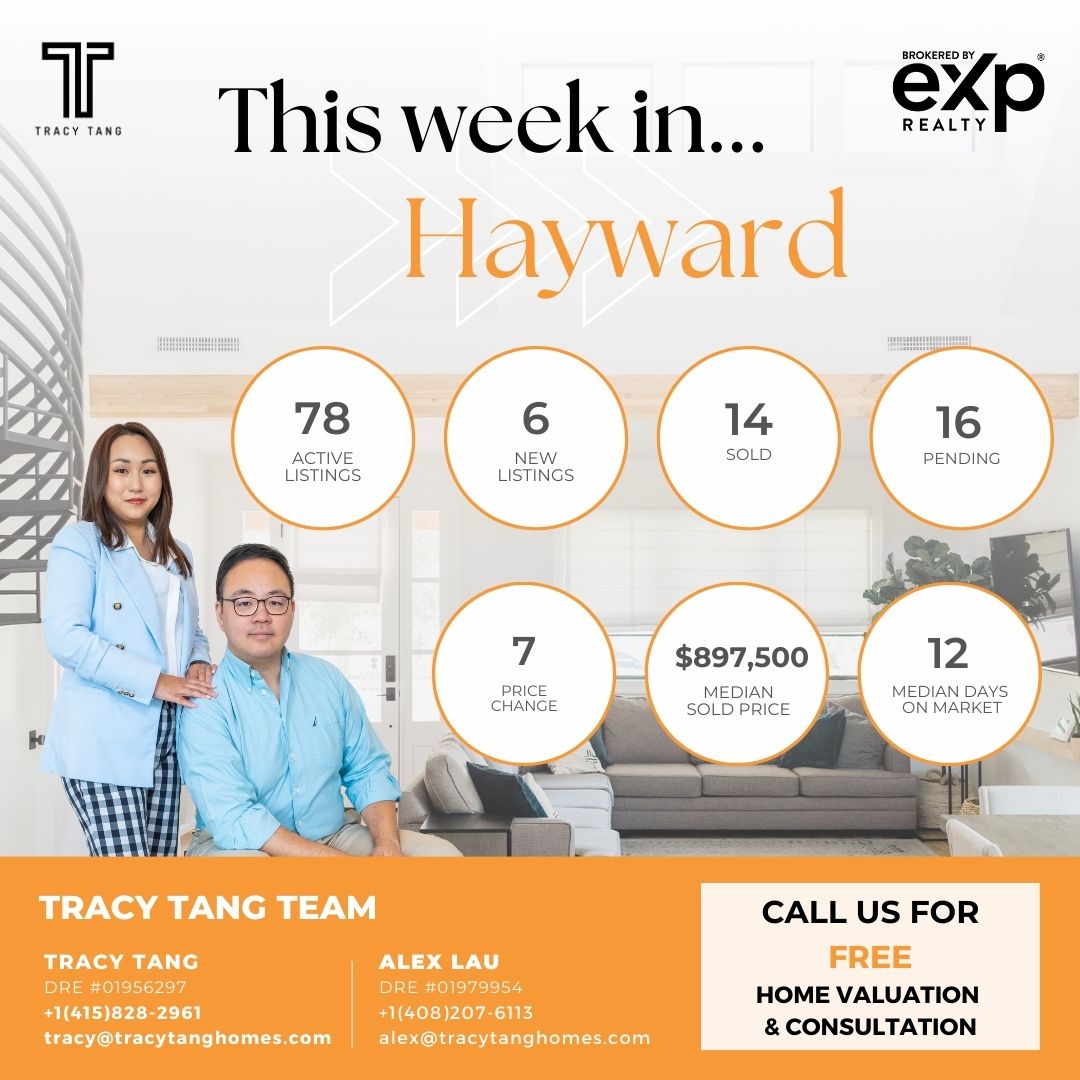 Hayward presents the most active listings, signaling a more fluid and dynamic market. With the lowest median sold price among the cities discussed, Hayward offers more accessible real estate options, possibly appealing to a broader range of buyers. The double-digit median days on the market might reflect a slight cooling, giving buyers a bit more leverage in negotiations.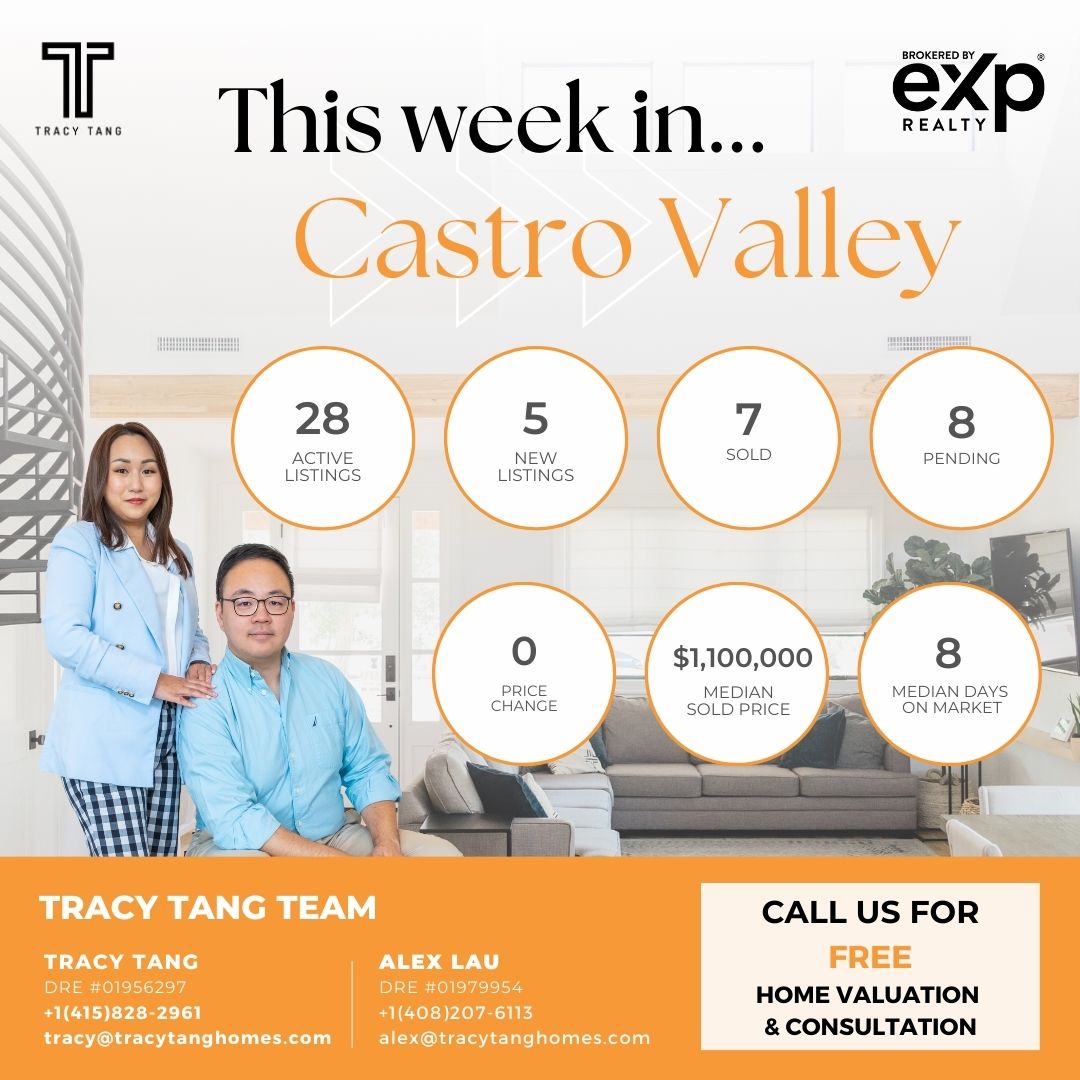 In Castro Valley, the market is active with a modest number of listings. This signals a stable market, with properties selling at a pace that suggests a balance between supply and demand. The median sold price is indicative of a competitive market that is affordable when compared to its more expensive neighbors. The quick median days on the market highlight a brisk demand for homes in the area, making it an attractive spot for sellers looking for a timely transaction.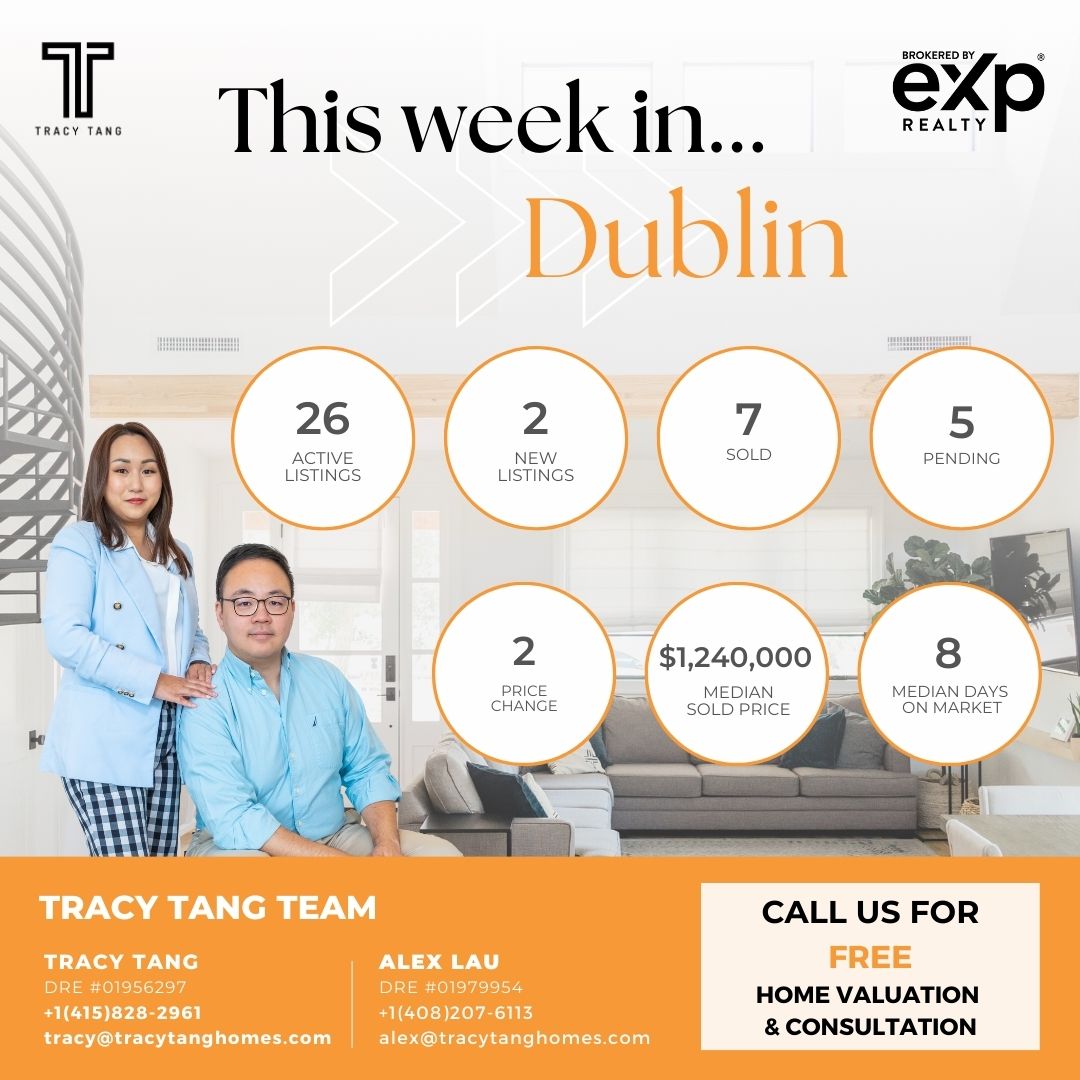 Dublin's real estate landscape shows a similarity to Castro Valley in terms of active and new listings, yet the median sold price points to a more upscale market. The rapid turnover of homes, matching Castro Valley's median days on the market, speaks to Dublin's popularity among buyers who are looking for properties that combine luxury with convenience.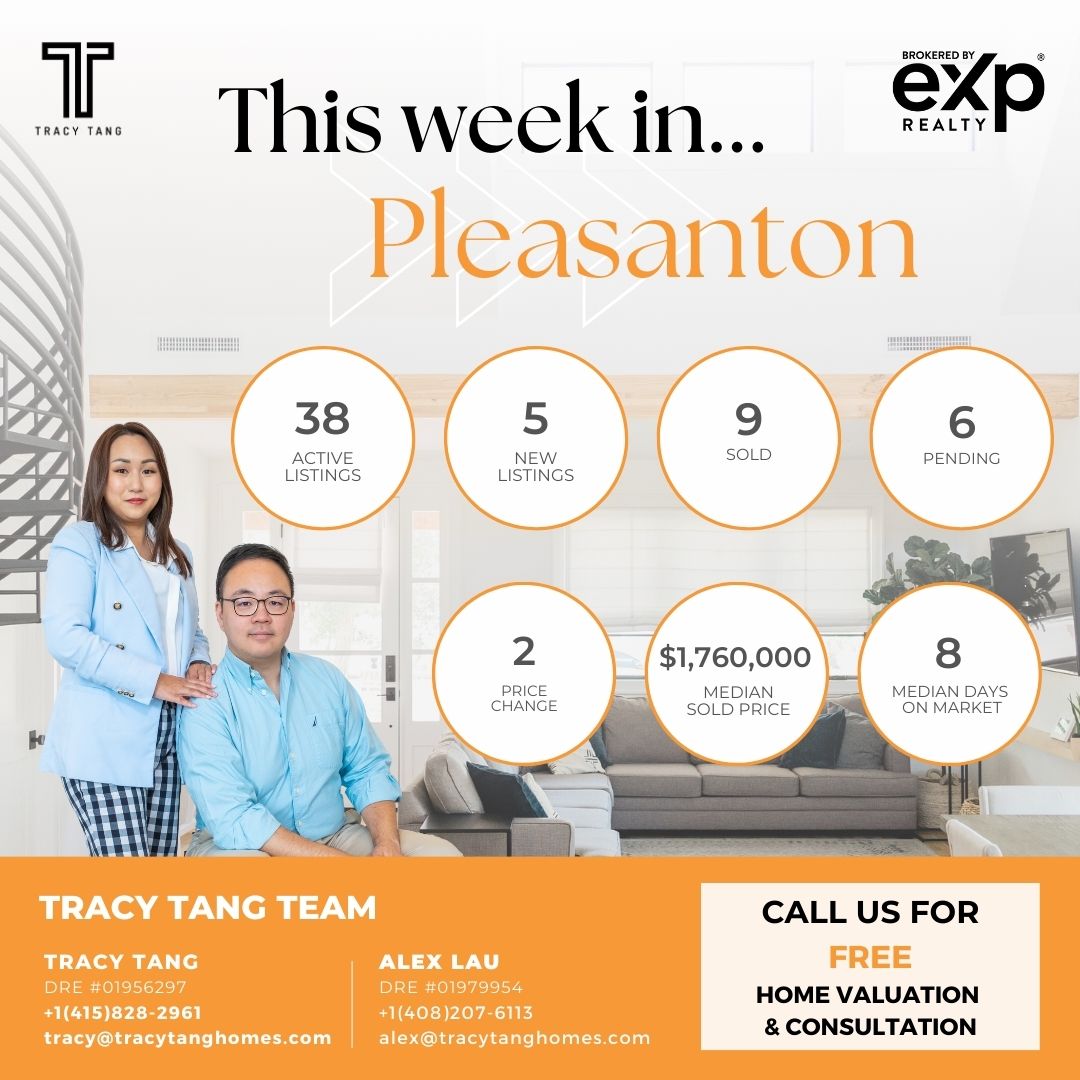 Pleasanton's market trend is towards the higher end, with a median sold price that suggests a preference for luxury living. Despite the higher price point, homes are selling as quickly as in the more affordable markets, reflecting a strong appeal among affluent buyers. The fewer price changes imply a market where properties are priced appropriately from the outset.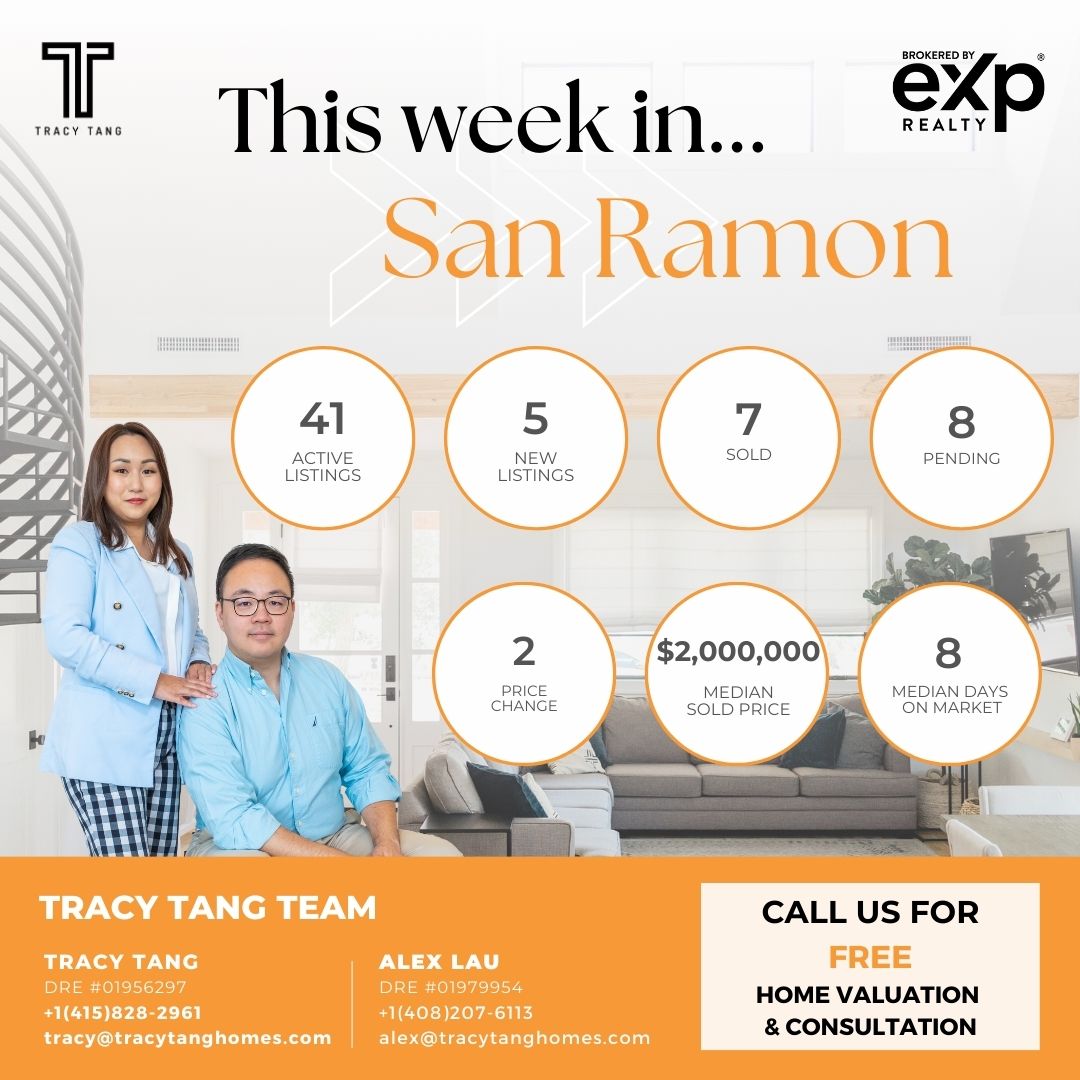 San Ramon stands out with the highest median sold price, asserting itself as a premier housing market. Like Danville and Pleasanton, the quick sales pace indicates a strong market for luxury homes. The limited price adjustments further signify a well-calibrated market where listings are meeting buyer expectations in terms of value and pricing.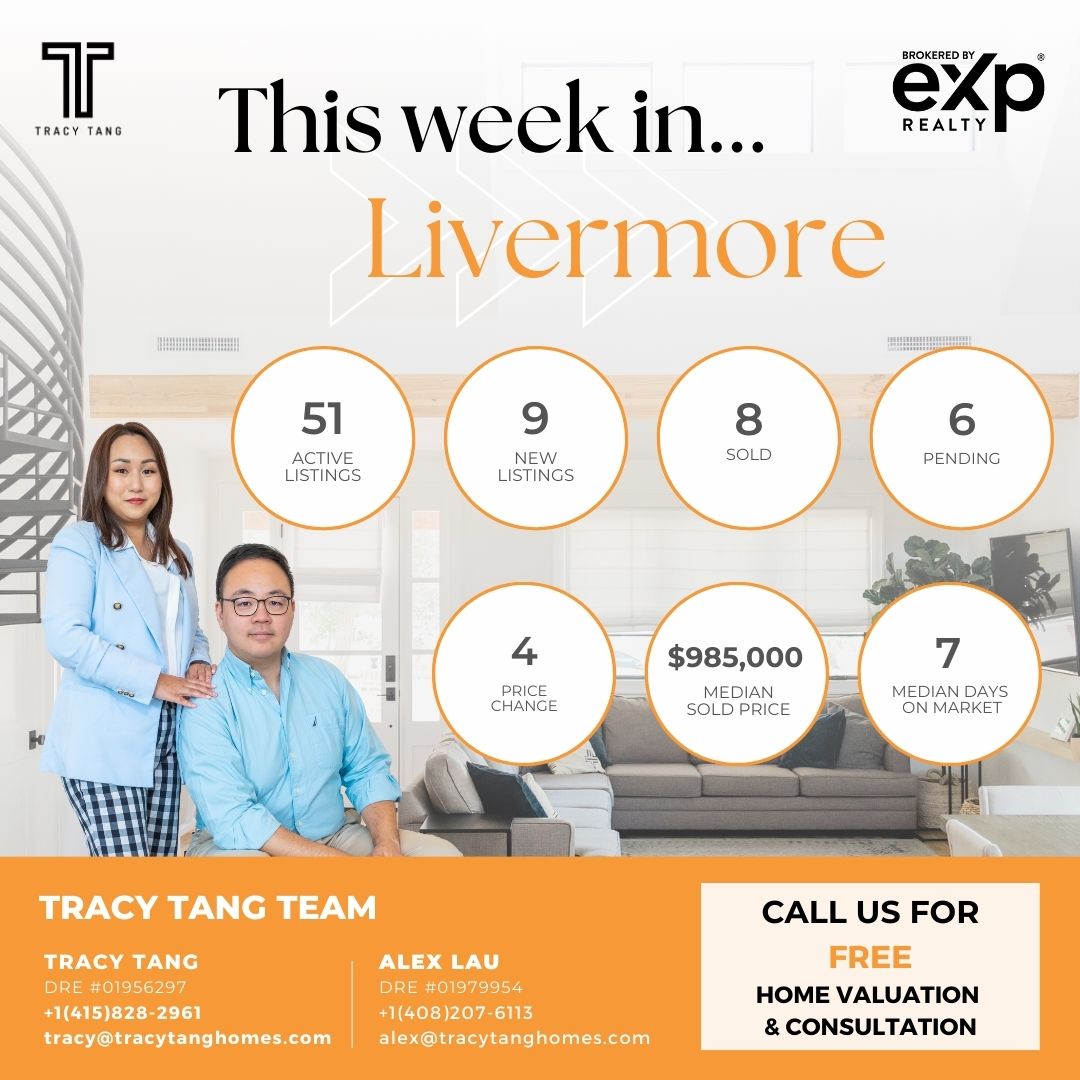 Livermore's real estate market is buzzing with activity, as evidenced by a significant number of new listings. Its median sold price offers a middle ground between affordability and upscale living. The quick movement of properties, indicated by the low median days on the market, shows an eagerness among buyers to invest in Livermore's lifestyle.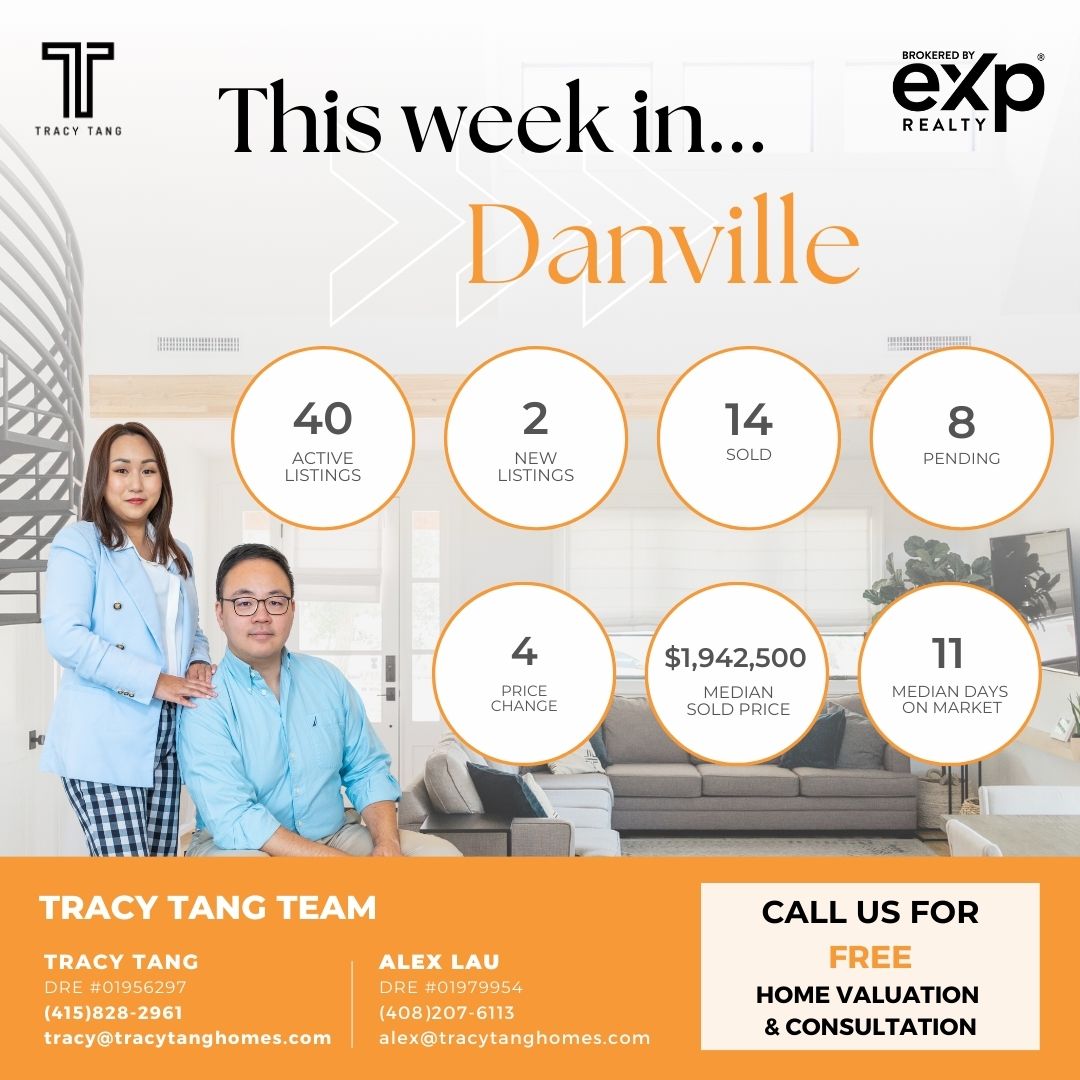 Moving onto Danville, the market appears to be more exclusive with fewer new listings. The relatively higher median sold price reflects a premium market positioning, attracting buyers looking for luxury homes. Despite this exclusivity, the homes are not lingering long on the market, underscoring a sustained demand for high-end properties. The number of price changes suggests some adjustments by sellers to align with the market's expectations.
Across these cities, the current real estate market trends reflect a varied landscape where the premium markets maintain their allure, the more affordable segments offer dynamic opportunities, and the middle-tier cities balance between accessibility and desirability. This diversity underlines the vibrancy of the California real estate market, offering insights and opportunities for both buyers and sellers.
---
Want more professional advice on buying houses or listing your home in San Francisco Bay Area?
Contact Tracy Tang Team for more exclusive info: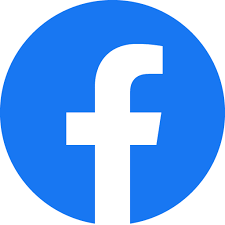 Facebook: TracyTangHomes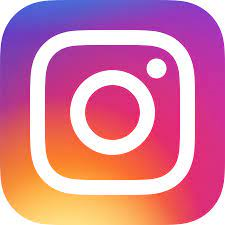 Instagram: TracyTangHomes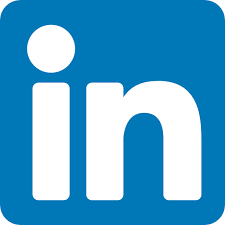 LinkdIn: Tracy Tang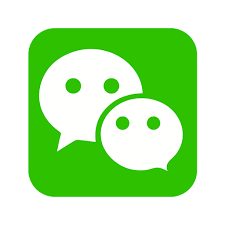 WeChat: tracypytang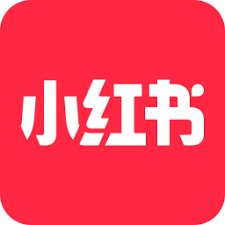 Xiaohongshu:

827265853