Condo or House? Why You Should Add Condos to Your Home Search Checklist
Posted by Tracy Tang on Thursday, March 23, 2023 at 1:00 PM
By Tracy Tang / March 23, 2023
Comment
If you're on the hunt for your first home, or simply looking for a change, it's worth considering the often-overlooked option of condominiums, or condos. Not only do they provide more options in your home search and potentially fit within your price range, but there are also several other benefits to condo living.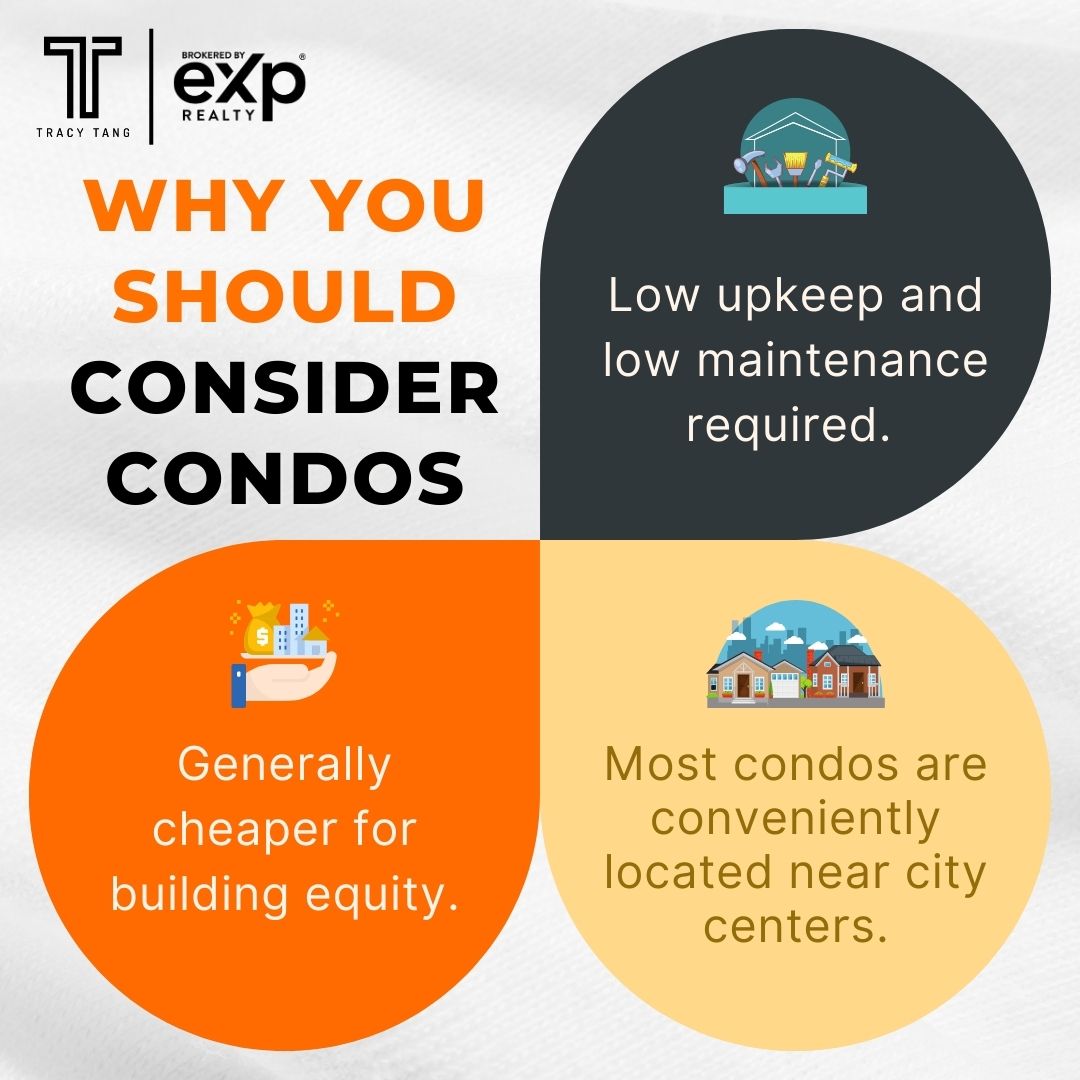 One of the biggest advantages of condo living is the low upkeep and maintenance required. This can give you more time to spend doing the things you enjoy, without worrying about mowing the lawn or fixing the roof. Additionally, many condos are located in or near city centers, offering convenient access to work and leisure activities.
But perhaps most importantly, owning a condo can be a smart financial decision. Your first home doesn't have to be your forever home - by building equity through homeownership, you can eventually use that equity to fuel a future purchase or investment.
So, is condo living right for you? It can certainly be a lifestyle choice, and one that provides the added options you need in today's competitive housing market. If you're ready to explore the possibilities, let's connect and check out the options in our area.
In summary, adding condos to your home search can make a lot of sense. Not only do they offer an affordable, low-maintenance living option, but they can also provide a solid foundation for your financial future. So why not give them a closer look?