Celebrate Independence Day in Style: Pleasant Hill 4th of July Extravaganza!
Posted by Tracy Tang on Thursday, June 29, 2023 at 12:00 PM
By Tracy Tang / June 29, 2023
Comment


What: 4th of July Celebration
When: 4th of July, 9AM on wards
Where: Downtown Pleasant Hill, Pleasant Hill Park, College Park High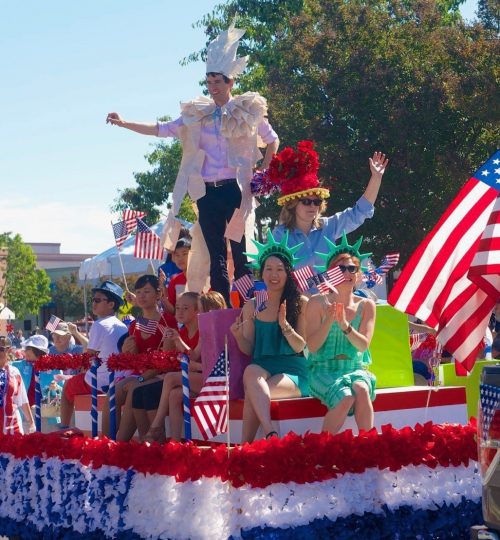 Get ready for an unforgettable 4th of July celebration in Pleasant Hill! Join us as we highlight the exciting events lined up for the day, including the iconic Downtown Parade, a fun-filled park gathering, and a mesmerizing fireworks display at College Park. Let's dive into the festivities and make this Independence Day one to remember!
Downtown Parade: Celebrating Tradition (9:30-10:30AM) Experience the World Famous Pleasant Hill Parade in Downtown Pleasant Hill. Enjoy beautifully decorated floats, marching bands, and a vibrant display of community pride. It's a true celebration of Pleasant Hill's spirit!

Park Event: Fun for All (10:30AM - 1:30PM) After the parade, head to Pleasant Hill Park for live music, delicious BBQ, refreshing Kona Ice treats, and a range of entertainment options for kids. Let them have a blast with slides and inflatable houses while you soak up the lively atmosphere.

Fireworks: Illuminating the Night Sky (8:45PM) Don't miss the grand finale at College Park! Arrive early and enjoy a suggested donation of $4 or more per person to support the event. Find a spot on the field, relax, and witness a breathtaking fireworks display that will ignite your patriotic spirit. Field opens at 6:30PM.
Make this 4th of July memorable by joining Pleasant Hill's celebration! From the Downtown Parade to the park event and the awe-inspiring fireworks, there's something for everyone to enjoy. Immerse yourself in the patriotic ambiance, savor delicious food, and create lasting memories with loved ones. Join us for a day of celebration, unity, and spectacular fireworks. See you there!