Celebrate 45 Years of Music and Movement at Carnaval San Francisco
Posted by Tracy Tang on Friday, May 26, 2023 at 1:15 PM
By Tracy Tang / May 26, 2023
Comment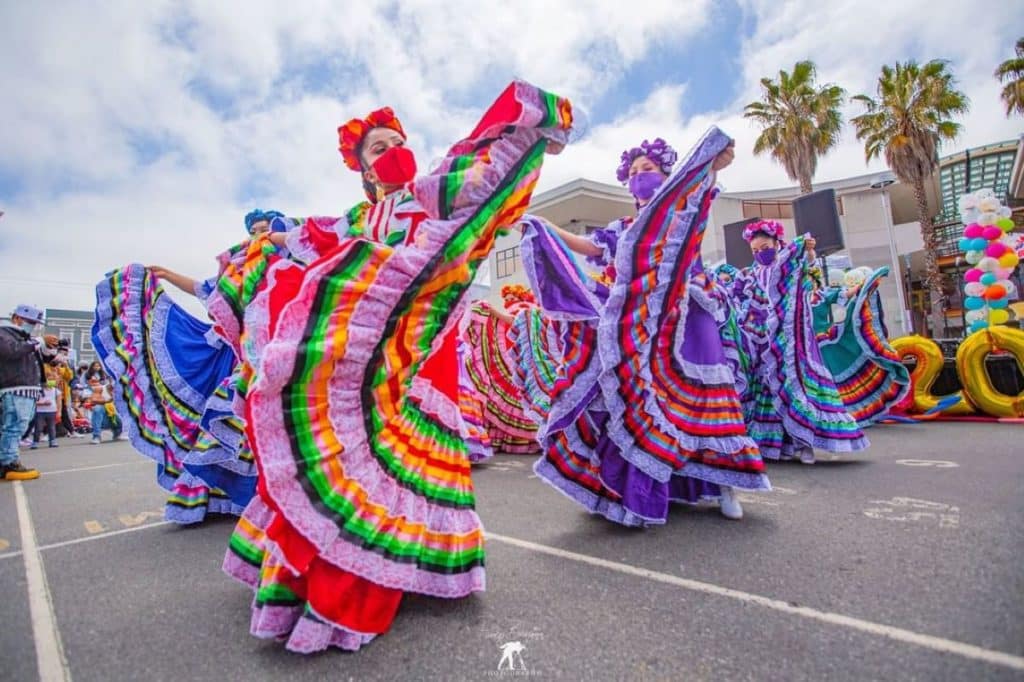 Photo courtesy of Pankaj Bhargava via Carnaval SF

Get ready for an exciting and vibrant experience at Carnaval San Francisco's 45th-year celebration. This highly-anticipated free event is returning on Memorial Day weekend, bringing back the joy and festivities. With the theme "Celebrating 45 Years of Music and Movement," this festival promises an unforgettable experience for all. From live performances to delicious international cuisine and a mesmerizing parade, Carnaval San Francisco has something for everyone.
The Festival: A Showcase of Local Talent and International Flavors
Experience the magic of Carnaval San Francisco on May 27-28, as the streets come alive with a spectacular festival. With five stages and over 50 talented local performing artists, you'll be treated to a diverse range of music and dance. The heart of the festival lies in the community space on Harrison Street, between 16th and 24th Streets, where the main stage area will showcase captivating performances.
In addition to the incredible entertainment, Carnaval San Francisco will host a bustling marketplace with over 400 vendors. Food enthusiasts can embark on a culinary journey, indulging in mouthwatering dishes from Brazil, Mexico, Bolivia, Colombia, Puerto Rico, Cuba, Peru, Chile, Haiti, and more. The aroma and flavors will transport you to different corners of the world, adding to the vibrant atmosphere of the festival.
The Jardín de Hierba Buena: A Unique Cannabis Experience
For guests aged 21 and above, the festival brings back the Jardín de Hierba Buena, the state's first community-led, permitted cannabis garden. This special area, spanning 17th and 16th streets, as well as Treat Avenue, offers a relaxed lounge space where you can enjoy cannabis purchased at the festival. It's an opportunity to unwind, connect with friends, and partake in a legal and unique cannabis experience.
Highlight Performances: La Sonora Dinamita and Los Van Van
Prepare to dance to the beats of Colombian cumbia musical group La Sonora Dinamita and the influential post-revolutionary Cuban group Los Van Van. These incredible headliners will take the stage on Saturday, May 27, from 4-6 pm. La Sonora Dinamita will mesmerize the crowd at 17th and Harrison, while Los Van Van will ignite the atmosphere at 22nd and Harrison. Don't miss these exceptional performances that will have you moving and grooving.
The Grand Parade: A Spectacle of Multicultural Themes
On Sunday, May 28, Carnaval San Francisco culminates with the magnificent Grand Parade. Starting at 9:30 am at 24th and Bryant, the parade will weave its way through the city streets, showcasing vibrant floats with multicultural themes. You'll witness Brazilian-style escola samba schools, music and dance performers from the Caribbean, Mexican Aztec performers, African and Japanese drumming groups, Polynesian dancers, giant puppets, and countless other enchanting acts. Immerse yourself in the awe-inspiring sights and sounds as the parade concludes at South Van Ness.
Carnaval San Francisco's 45th-year celebration promises an unforgettable weekend filled with music, movement, and cultural diversity. Experience the vibrancy of San Francisco's Calle 24 Latino Cultural District as it transforms into a kaleidoscope of colors and compassion. Whether you're enjoying the energetic performances of local artists, savoring international delicacies, or being mesmerized by the Grand Parade, Carnaval San Francisco guarantees a joyous and memorable experience for all.