Sip, Savor, and Celebrate: Get Ready for the Bay Area Craft Beer Festival 2023!
Posted by Tracy Tang on Wednesday, April 5, 2023 at 11:30 AM
By Tracy Tang / April 5, 2023
Comment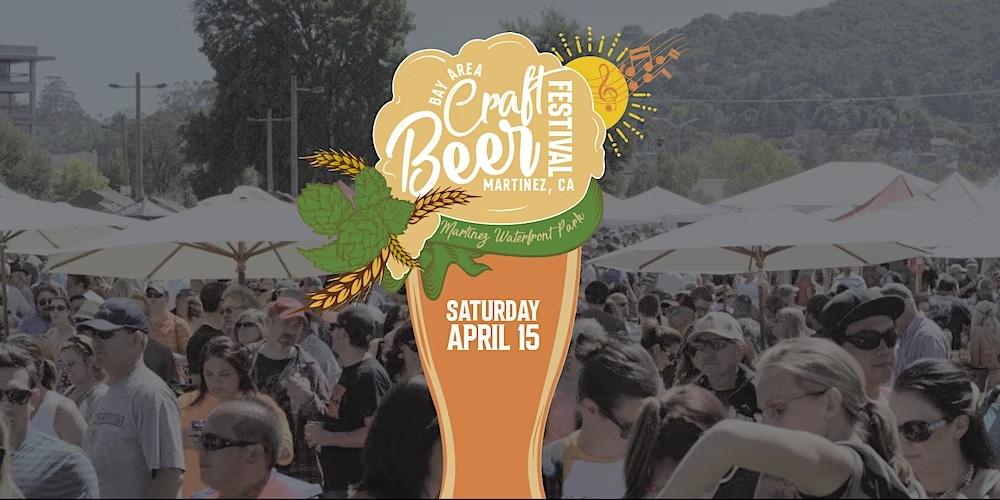 What: Bay Area Craft Beer Festival
When: April 15, 2023 - 12 - 4PM PDT
Where: Waterfront Park
245 North Court Street Martinez, CA 94553

Get your tickets here


Attention beer lovers! The highly anticipated Bay Area Craft Beer Festival is back for 2023, and it's bringing more breweries, more beers, and more fun than ever before. On April 15th from noon to 4pm, head down to the Martinez Waterfront for a day of sampling some of the best brews the Bay Area has to offer.
With over 40 local breweries in attendance, there's something for every palate at the festival. Sample over 100 different beers, including Home Brew, and discover new favorites from the talented brewers in the area. From hoppy IPAs to rich stouts, there's no shortage of variety at this event.
But the Bay Area Craft Beer Festival isn't just about the beer. It's also a celebration of local culture and community. Enjoy live music and delicious food as you soak up the lively atmosphere and mingle with other beer enthusiasts. Whether you're a seasoned beer drinker or just starting to explore the world of craft beer, this festival is a must-visit event.
It's important to note that the Bay Area Craft Beer Festival is strictly 21 and over. So, be sure to bring your ID and leave the kids at home for a day of adult-only fun.
In conclusion, mark your calendars for April 15th and get ready to experience the best in Bay Area beer. With dozens of local breweries, over 100 beers to sample, and plenty of entertainment, the 2023 Bay Area Craft Beer Festival is an event you won't want to miss.